Genesis, the luxury brand of Hyundai, is out with yet another premium car. The South Korean automaker launched its G90 sedan for the 2023 model year. Genesis is famous for its ultra-premium cars, just like the American automaker, Cadillac. The 2023 Genesis G90 receives a more powerful engine, few cosmetic changes, and better luxury. Also, it gets revamped interiors which are more premium now.
Genesis motor was founded in 2015 as the luxury segment of Hyundai. The headquarters of Genesis is located in Seoul, South Korea. Though, G90 was the first standalone model of Genesis. It was launched in 2017. Genesis G90 is a full-size luxury sedan with a rear-wheel and front-wheel-drive setup. Although, the new generation of G90 is expected to be launched in the upcoming months. The base trim comes with a price tag of $89,495, and the E-supercharged model comes with a price of $99,795. Read more about the 2023 Genesis G90 in this article.
Also, Read Hyundai N Vision 74: The First Look Is Here!
What Is The Power Of The New G90?
All new Genesis G90 gets a twin-turbocharged V-6 engine. It will be available in two options. The first is the standard engine, generating 375 horsepower and 391 pound-feet of torque. Second, the hybrid version will generate 409 horsepower and 405 pound-feet of torque. The 48-volt hybrid system will be equipped with an engine. The combination of both will boost the output. This hybrid version will also get an electric supercharger. Therefore, the luxury sedan comes with super smooth handling and amazing acceleration. It will get a powerful setup to drive in difficult terrains as well.
Genesis G90 comes with a Chauffeur mode. This mode will provide more comfort and a better experience for the passengers. However, it is a sedan, and you can't expect driving features like an SUV. Although, it will provide the maximum level of comfort and luxury with a smooth driving experience.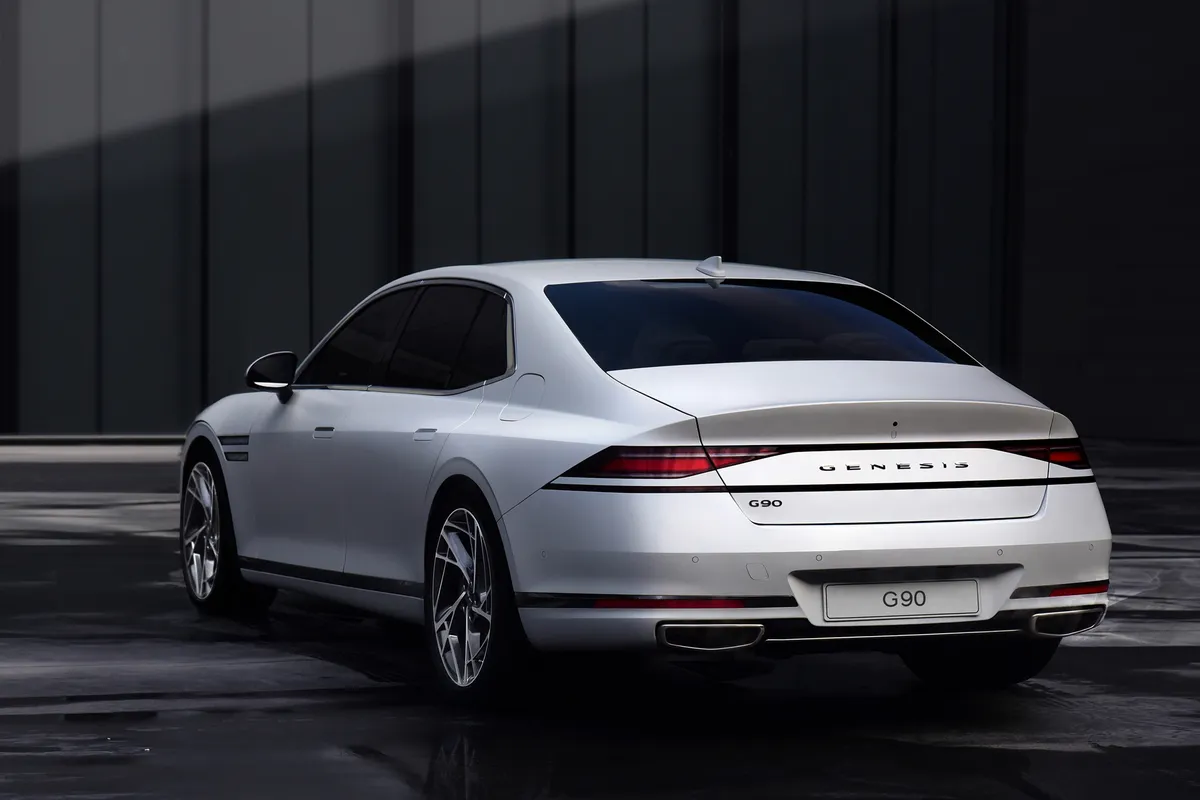 Features And Interiors Of Genesis G90
The lavishing G90 gets a posh cabin. The interiors of the new sedan will have a new design and upgraded features in the room. It gets a decent amount of space and a nice leg room. Genesis has provided a 12.3 infotainment system. Genesis's latest infotainment user interface renders this system. The new UI of Genesis provides better usability and features in the infotainment system. The car can be connected to your phone through Apple CarPlay and Android Auto. G90 comes with a Bang and Olufsen stereo system to give you a concert-like feel. Twenty-three speakers surround all over the cabin.
Additionally, Genesis has taken care of the seats to provide more luxury. The seats get a Nappa Leather treatment. Moreover, it has massaging front seats, which is another premium feature. The cabin of G90 has the feature of active noise cancellation. Moreover, seats at the rear are convertible into recliners and come optionally with a massager. Also, for safety, Genesis has added some important features. Examples are adaptive cruise control, lane departure and lane-keeping assist, automated emergency braking, and lane-centering feature.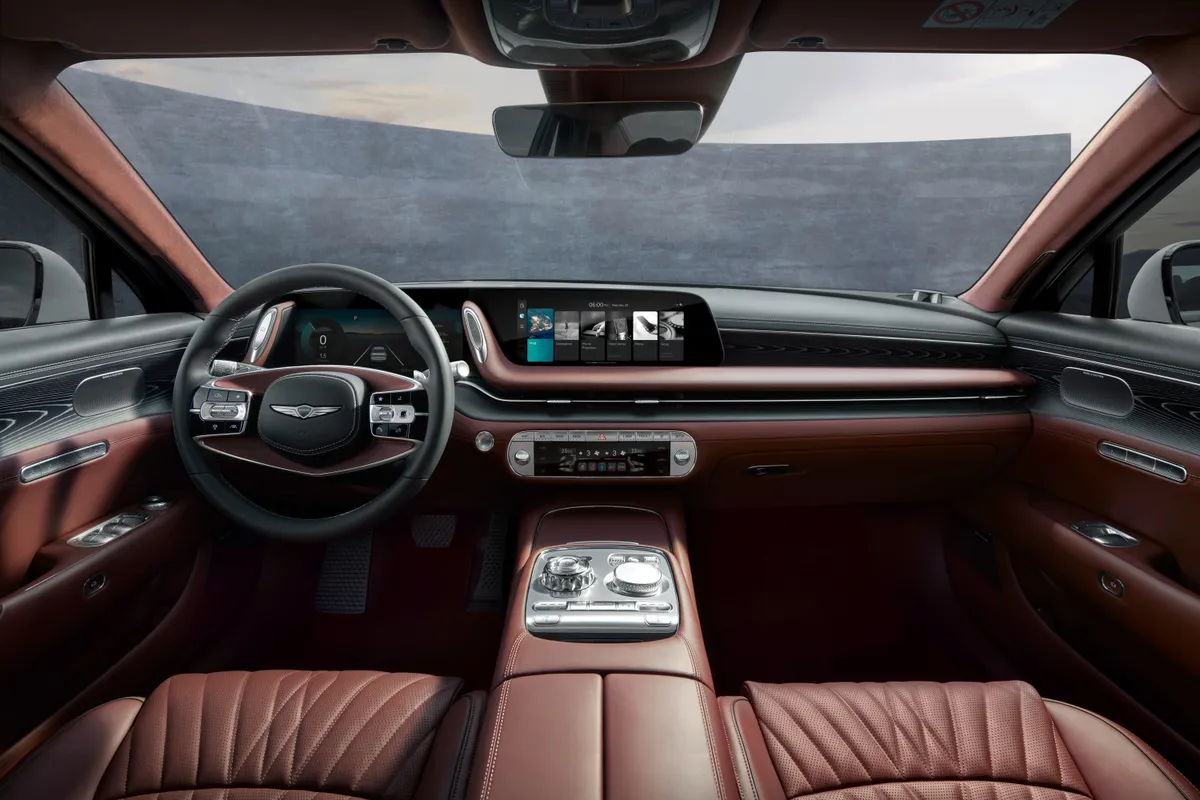 Also Read: 2023 Hyundai Palisade Gets A Massive Upgrade In Australia
This was a detailed review of the new generation Genesis G90. Also, for more such car reviews, news, and other automotive-related articles, keep track of DaxStreet.