A super exclusive and extremely rare Bentley is getting ready to launch in the market. Bentley is introducing Bacalar as a twelve-unit car. All the twelve Bacalars will have distinct colors. Bentley will provide full customizing options to the customers. Recently, Bentley delivered eight cars to the owners. Rest four cars are still under production. It takes almost six months to produce one Bacalar. Within this period, Bacalar gets all the customizations as demanded by the customer.
Bacalar offers many premium features and a cabin full of luxuries. It is a two-door coupe that sings with the wind and offers open-air luxury. Well, read about this exclusive Bentley and learn more about its performance and features.
Also Read: Bentley Will Launch Its First EV In 2026
What Can We Expect From The Bentley Bacalar?
Bacalar will be full of luxuries with ease of driving. Bentley has kept the brand's exclusive feels in this car. The real beauty is in the details of Bacalar. Interiors, along with the fine body shape, are the best way to know about the luxury of Bentley. Bentley has provided a thick steering wheel that will perfectly grip your hand. This steering wheel and the gear lever get the Alcantara Trim. The dashboard is covered with five thousand years old Riverwood, and gray wool touches to make the cabin more lavish. As mentioned above, this exclusive car will come with only 12 units. All the units will have different colors, making Bacalar a super rare and collectible car.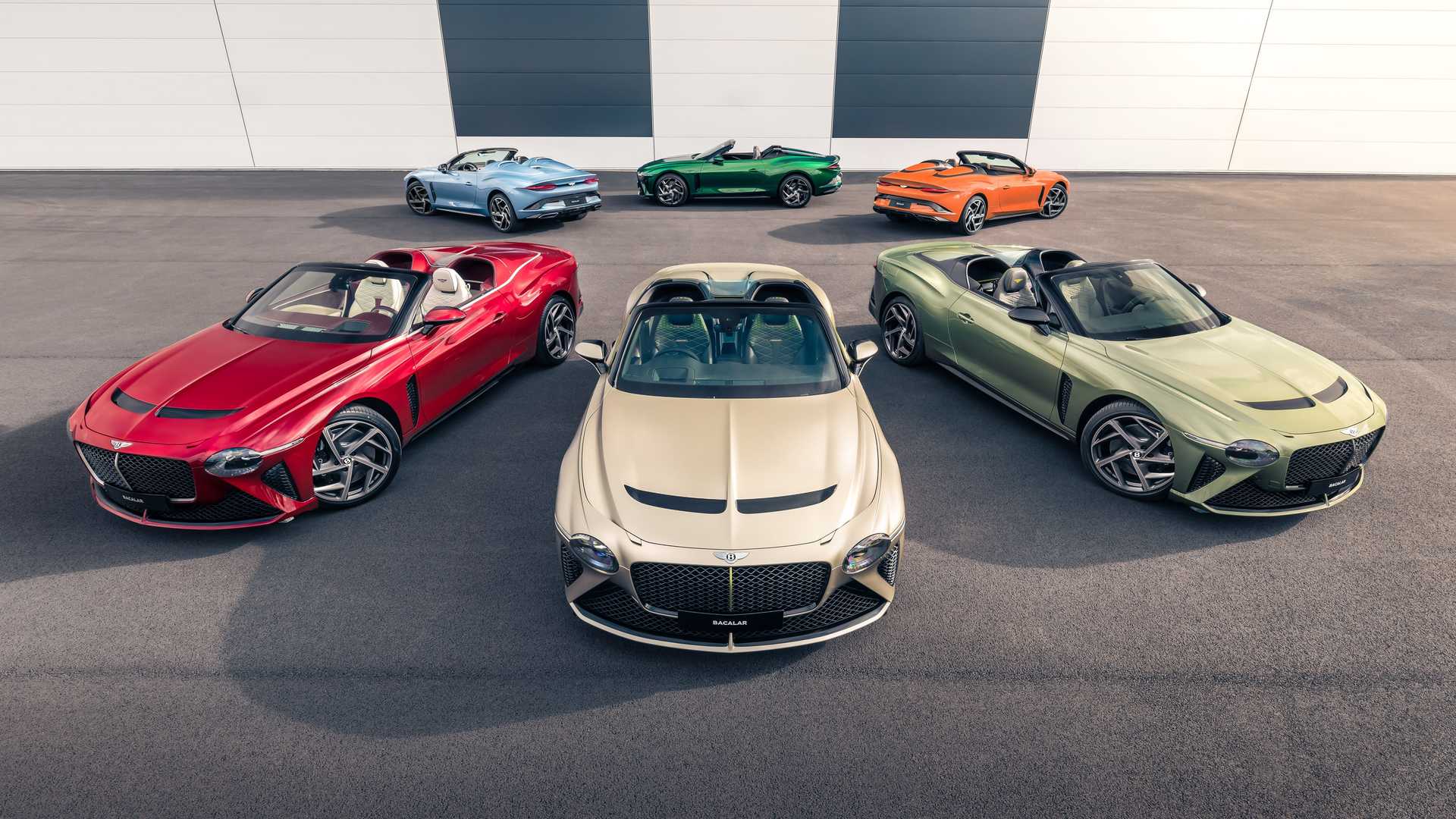 What Is Under The Hood Of Bacalar?
Bentley Bacalar shares its platform with Bentley Continental GT. This extremely limited car has a tuned version of the Bentley 6.0-liter twin-turbo W12 engine. Bentley builds this engine by hand. Bacalar generates 650 horsepower and 667 pound-feet of torque. The 6.0 twin-turbo engine is paired with an eight-speed automatic dual-clutch transmission. It is a four-wheel drive, perfect for a long drive. Bentley Bacalar uses 48-volt active antiroll and adaptive dampers to increase comfort and provide a great cabin experience. This exclusive, luxurious car will thrill you to enjoy a supercar with all the luxuries. With the help of the open roof,  you will feel like cruising in an airplane. Along with the power of Bacalar, Bentley has also provided a smooth drive.
What Did Bentley Say About Its Upcoming Rare Car?
The head of color, materials, and finishes at Bentley, Maria Mulder, said that creating and designing the Bacalar required a lot of brainstorming. It was an exercise for the brain to think about creative ideas for Bacalar. The colors, finishes, and materials need to be one of a kind, which requires a lot of imagination and perfection. She added that working on Bacalar was free to use all her creativity. This project expressed all the styling knowledge. She did a phenomenal job at her work by providing twelve distinct colors with top-notch features.
Also Read: Everything You Need To Know About The DMC Alpha5
This was a review article about the Bacalar. We hope we see the remaining four colors as soon as possible. And if you have been wondering all this time, the new Bentley comes with a whopping price tag of $1.9 million.