Over time, Tesla has provided many reliable and high-tech cars. This American electric vehicle maker will debut in the electric pickup truck segment. Tesla has gained popularity because of its high-tech features, electric-based vehicles, and self-driven cars. It is one of the most valuable brands in the world. Tesla is an American automotive company that focuses on making electric cars. It was founded in 2003. The current CEO of Tesla is Elon Musk. Tesla also deals in making solar panels, electric storage, clean energy products, and other energy components.
Current models of Tesla are Model X and Model 3. Model S. Model Y. Tesla is planning to introduce the second generation of its discontinued Roadster, a new cybertruck, and a semi-trailer truck. The American automaker is the current leader in electric vehicle production. Musk wants Tesla to remain the world's best electric vehicle producer, and for the same, he is planning to introduce new vehicles. Well, if you are wondering which Tesla car is the best, this article is just for you.
Also, Read Tesla's Cybertruck Delivery Date Revealed!
Which Is The Best Tesla?
There are two models which are indubitably the best. Tesla Model 3 and Tesla Model S are the top choices of people. Also, the discontinued Roadster was one of the best vehicles. Although, now it is not available in the market. So, we have to jump to the conclusion of which Tesla is the best. Is it the Model 3 or Model S?
You may not be shocked if we tell you that these electric vehicles are the best. But according to us, the Tesla Model S is the best EV by the American automaker. Although, Tesla Model 3 is ruling the Tesla lineup because of its affordable price tag. Let's talk about the Model S in detail.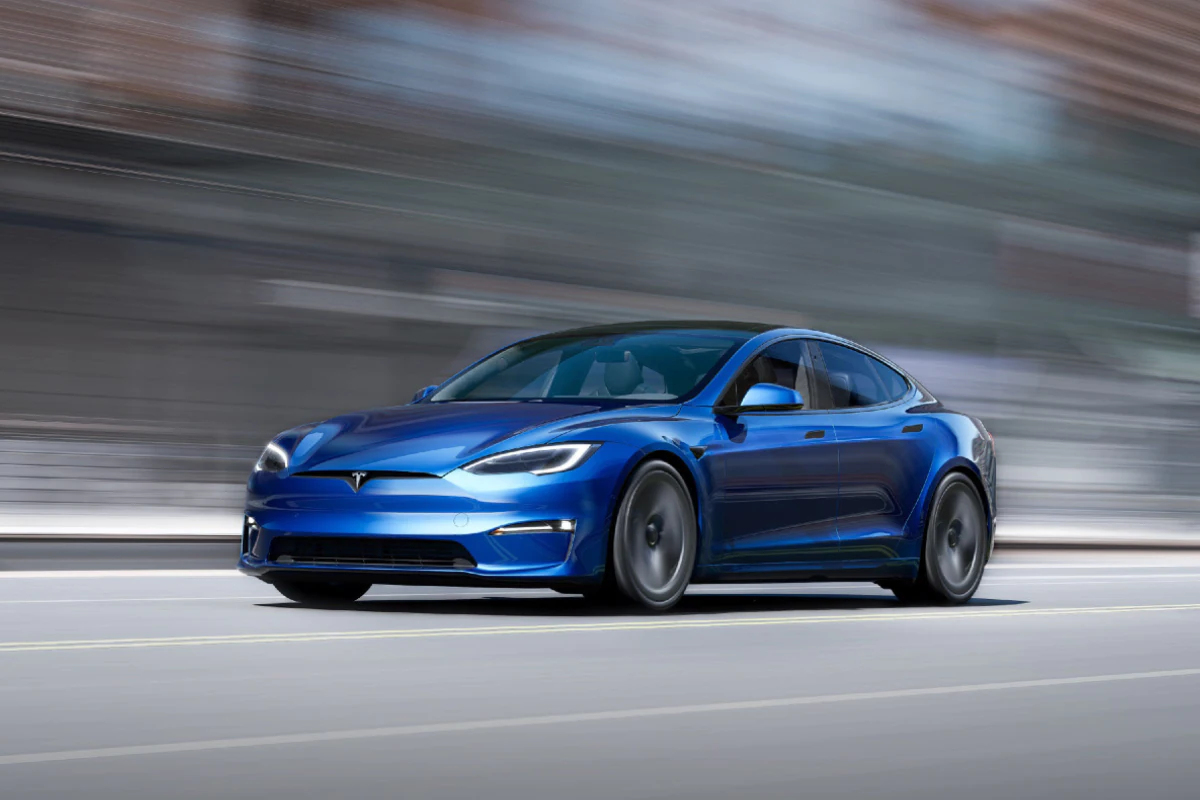 Tesla Model S: Specifications And Features
Tesla Model S is offered in two variants. The Model S and the S Plaid. Model S comes with a price tag of $106,440. While The S Plaid is priced at $137,440. The extra cost of S Plaid brings a better battery pack. Model S comes with an electric motor on each axle. The S variant cracks zero to sixty mph in just 2.4 seconds. But, wait, the S Plaid is even better. It takes just 2.1 seconds to accelerate from 0-60 mph. Therefore it is one of the quickest production cars on this planet. S Plaid offers a range of  390 miles on a single charge. On the other hand, the base model comes with a range of 412 miles.
Model S offers luxurious interiors with all high-tech features. The dashboard is mounted with a giant touchscreen infotainment system that controls all the car's features. The rear seats can fold up and provide a flat bed-like surface. Moreover, it gets safety features like adaptive cruise control, lane-departure warning, lane-keeping assist, and an automated emergency brake system.
Also Read: General Motors Is Eyeing To Sell More Than Tesla
Model S and Model S Plaid are the best Tesla cars. It is one of the quickest and best electric cars. This was all about today! For more related articles, check out the block of DaxStreet.