On Thursday, Elon Musk, CEO of Tesla, announced that Tesla would start delivering Cybertrucks in mid-2023. It kept getting delayed, and now Elon Musk has finally said that they will start the deliveries. The Cybertruck buyers have been waiting for a long time. They booked their truck at the time of the launch, but they didn't get the release date. As of now, Elon Musk has said that they will soon begin the shipping to the customers. Tesla has been teasing the customers for a long time now. But now, Tesla has confirmed that they will begin the production of Cybertruck in the early months of 2023, and it will be shipped in mid-2023.
Cybertruck was announced in 2019. Tesla even took bookings for it. Although, Tesla always delayed the production of Cybertruck. It was first pushed from 2020 to 2021, and now it has been locked for 2023. We hope this is the final time that Tesla has transferred the production and launch dates. Read the article and get more insights on this topic.
Also, Read Ford Lightning Vs. Tesla's Cybertruck: Tesla has an edge
Previous delays in production
Tesla announced the truck in 2019. With the announcement, Elon Musk took charge of the internet as he got something unique to the market. The angular design of the Cybertruck looked like a video game vehicle. However, the production of this truck was about to start in 2021. But, Elon Musk then said there would be a delay in production. Then the dates shifted from 2021 to 2022. And now, in 2022, it has been further delayed to early 2023. Musk says that this time they will start deliveries of the truck in the middle months of 2023. Although, the possible reason for these delays could be the design of the Cybertruck. The angular design doesn't seem to be safe for the production model. The design could be one factor, and the other could be an electric component shortage.
Tesla has also faced problems in production. They opened a Giga factory in China, and then the pandemic stroked. The production at this plant had to stop earlier than others, affecting the overall production. Musk also said that Tesla doesn't have a problem with demand, but it has a problem with production.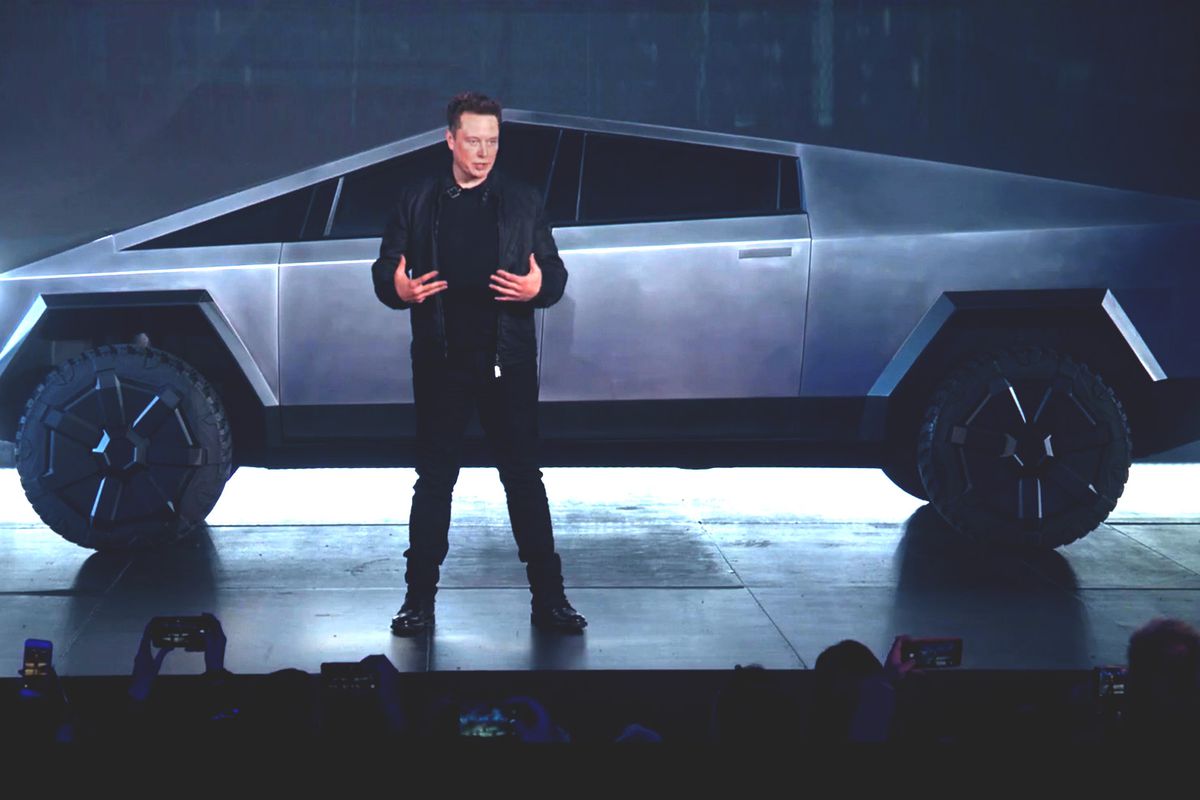 What did Elon Musk say about the current delay?
While announcing the final time for delivery, Musk shared a few more details about the Cyber track. He Said that Tesla would bring a simplicity factor to the Cybertruck and manufacturing improvements. Elon said their future products would be simpler and manufactured with great quality equipment. However, he didn't want to talk about future products. He claims the Cybertruck is the "best product ever."
Also Read: General Motors Is Eyeing To Sell More Than Tesla
This time we think Elon Musk will be serious, and Tesla will start production and delivery as they promised.