We have seen two-wheel motorbikes, scooters, bicycles and four wheels cars, pickup trucks, and heavy trucks with more than six to eight wheels. But have you heard of three-wheel vehicles? Well, some companies make three-wheeled cars. These cars are fun to drive, and some even offer great specifications. Also, these three-wheel cars are called three-wheel-motorcycles. Three-wheeler vehicles are meant for both on and off-road rides. However, some countries use three-wheelers as pickup trucks and passenger vehicles.
While in most countries, these are used for fun or as a day-to-day vehicles. In this article, we will talk about these amazing rides and their fun.
Top 5 Three-Wheeler Automobiles
We have created a list of the top 5 vehicles with Three wheels. There are some big automobile companies as well on this list. Though many vehicles were just concept cars and they are not yet released.
Also Read: Top 5 Most Astonishing Quad Bikes
5. Marotti
Marotti is a three-wheeled concept car which is born in Poland. Marotti is a sports car with an impressive look with aerodynamics. Marotti got two fins at the rear, giving the vehicle an airplane look. This vehicle comes with two wheels at the front and a rear wheel. This Polish three-wheeled concept car was equipped with a 0.75-liter Honda V4 engine. But now, it comes with a 1.4-liter engine. This engine can produce 190 horsepower, and Marotti can achieve an amazing top speed of 190 km/h.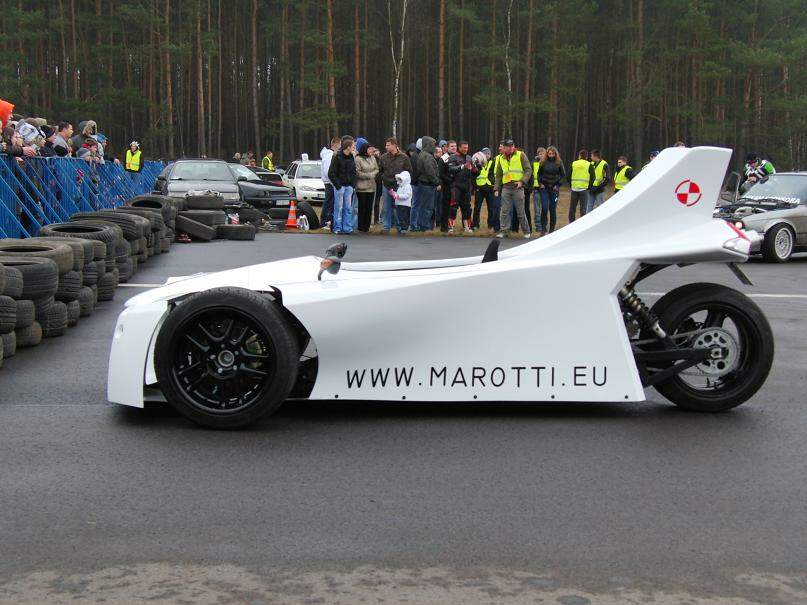 Also, with impressive acceleration, this vehicle can go from 0-97 kmph of speed in just 5 seconds. Hence, these are some amazing figures to watch out for in a three-wheeled vehicle.
4. Morgan Three-Wheeler
Morgan is a production three-wheeler sports car. Morgan started production for this three-wheeler in 2012, and they are still producing it. This amazing vehicle has a classic car look from the front. It got two wheels at the front and one at the rear. Morgan offers an S&S 1983cc V-twin engine that can produce 85hp and 103 pound-feet of torque. Also, the interior comes with a passenger and a driver's seat.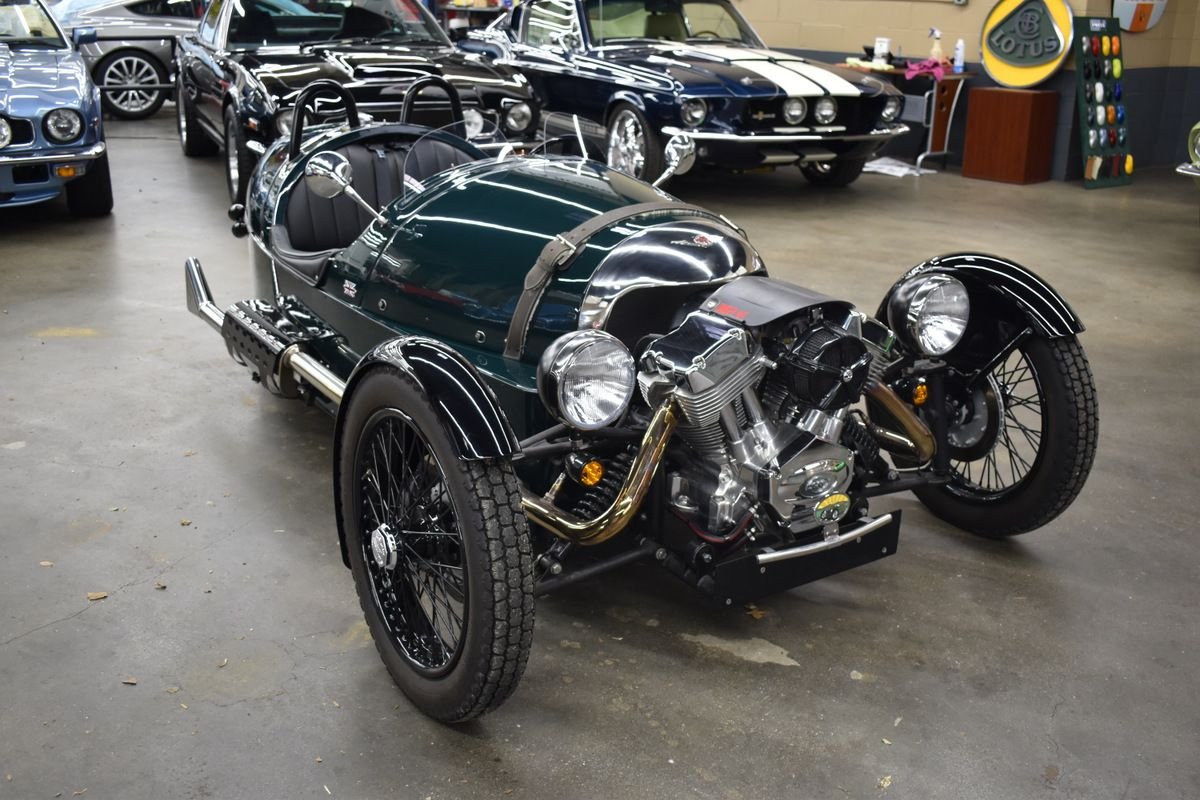 Morgan even released the EV version. It was produced from 2016 to 2018. Above all, the price of a Morgan Three-wheeler is $41,993.
3. Volkswagen GX3
GX 3 was a concept car by Volkswagen. It had a typical go-kart design. Volkswagen introduced this Tricar in 2006 at the Greater Los Angeles Auto Show. The company offered a 1.6-liter four-cylinder engine mated with a six-speed manual transmission. The company claimed that Volkswagen GX3 could reach from 0 to 100 kmph in just 5.7 seconds.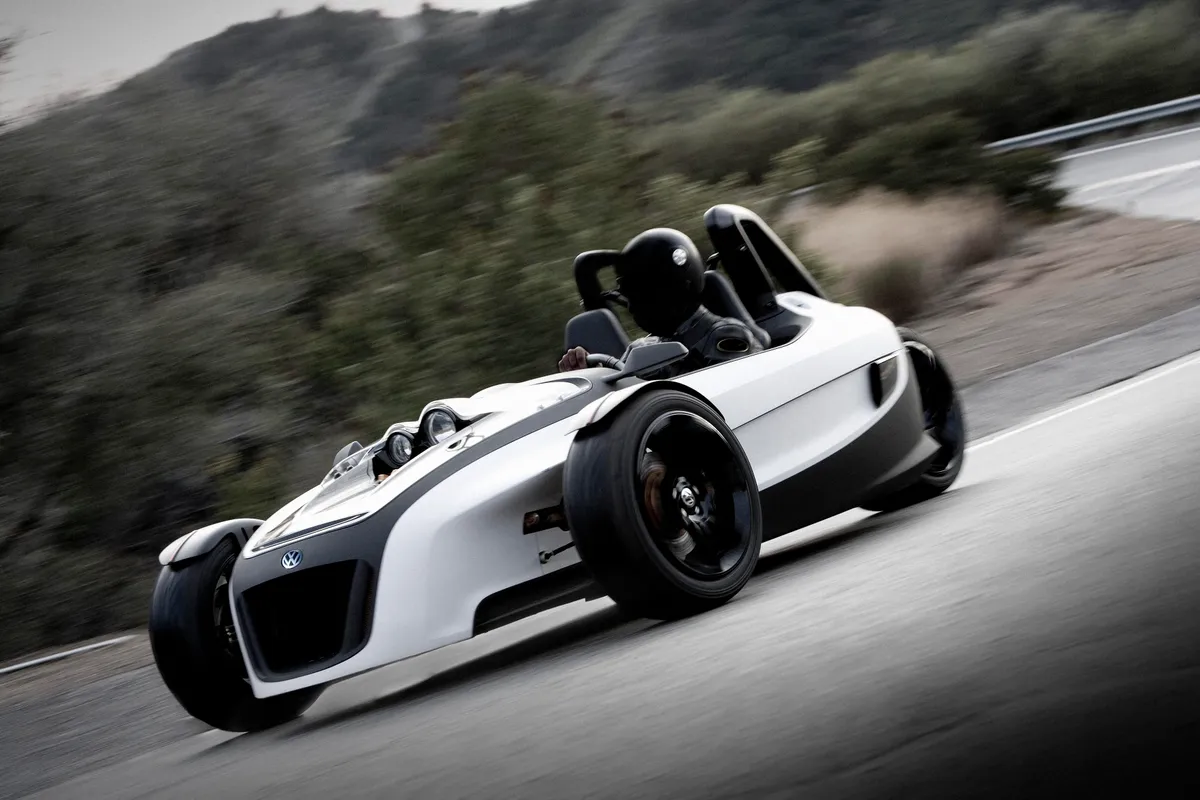 We would have loved to drive Volkswagen's innovative car, but unfortunately, it never rolled in for production.
2. ELIO P5
Elio made a fun-looking tricar with the front two wheels attached like an exterior part. ELIO P5 was covered from the top and had fenders for the wheels. It had a sporty look, but the specifications didn't meet the requirements of one such sports tricar. It had a 0.9-liter four-cylinder engine that produced 70 hp. Moreover, the company claimed that P5 took 10 seconds to reach 0-97 kmph.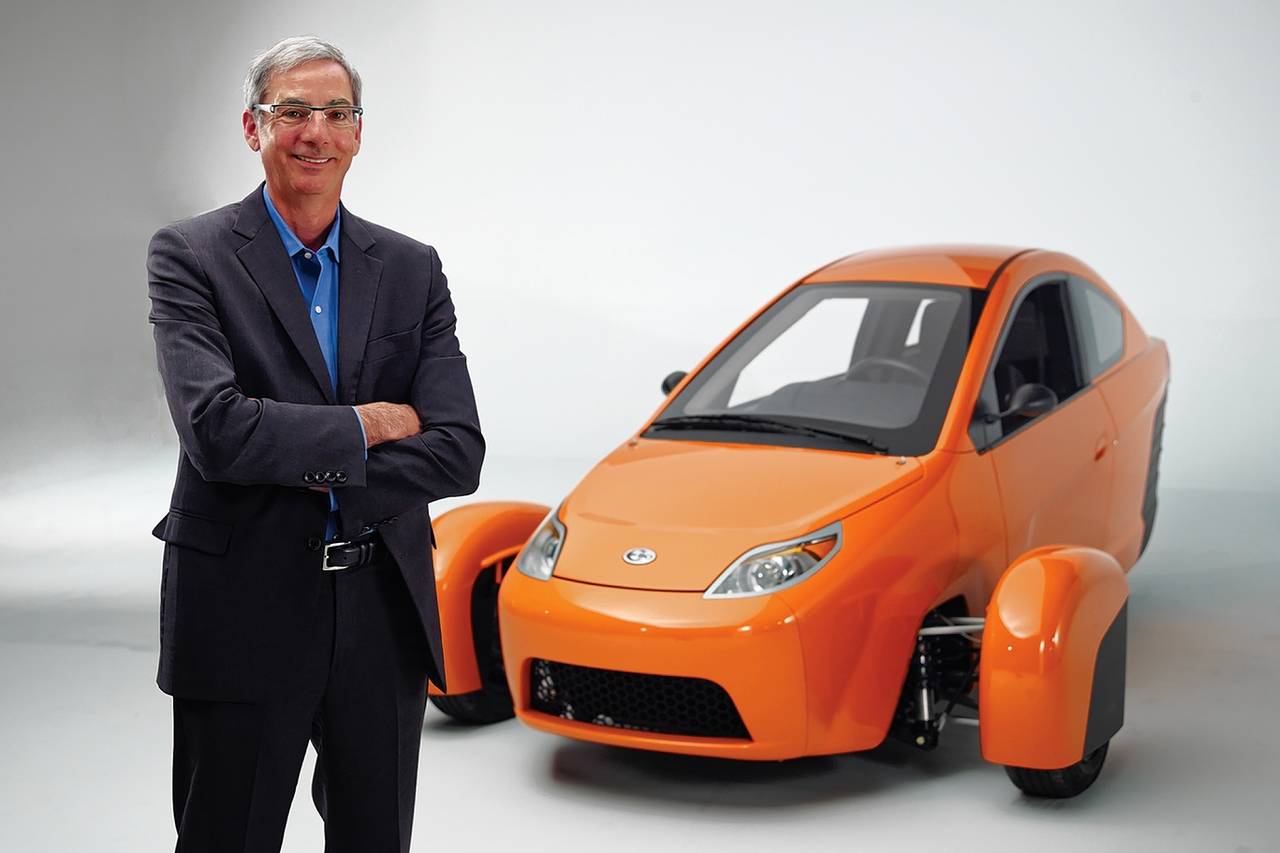 Well, we have seen above some of the cars with better acceleration and engine. Although, this car was a budget-friendly tricar which made it special. With a price tag of $6,800, this three-wheel vehicle is number two on this list.
1. Polaris Slingshot
At number 1 comes The Slingshot by Polaris. Slingshot is the most amazing three-wheeled vehicle. It is a powerful vehicle with impressive specifications. This car is equipped with a General Motors 2.4-liter four-cylinder engine. Therefore, this powerful engine produces 173 horsepower and has a total torque output of 166 pound-feet. Lastly, the top speed of this machine is near 200kmph, which we think is a big number for a tricar.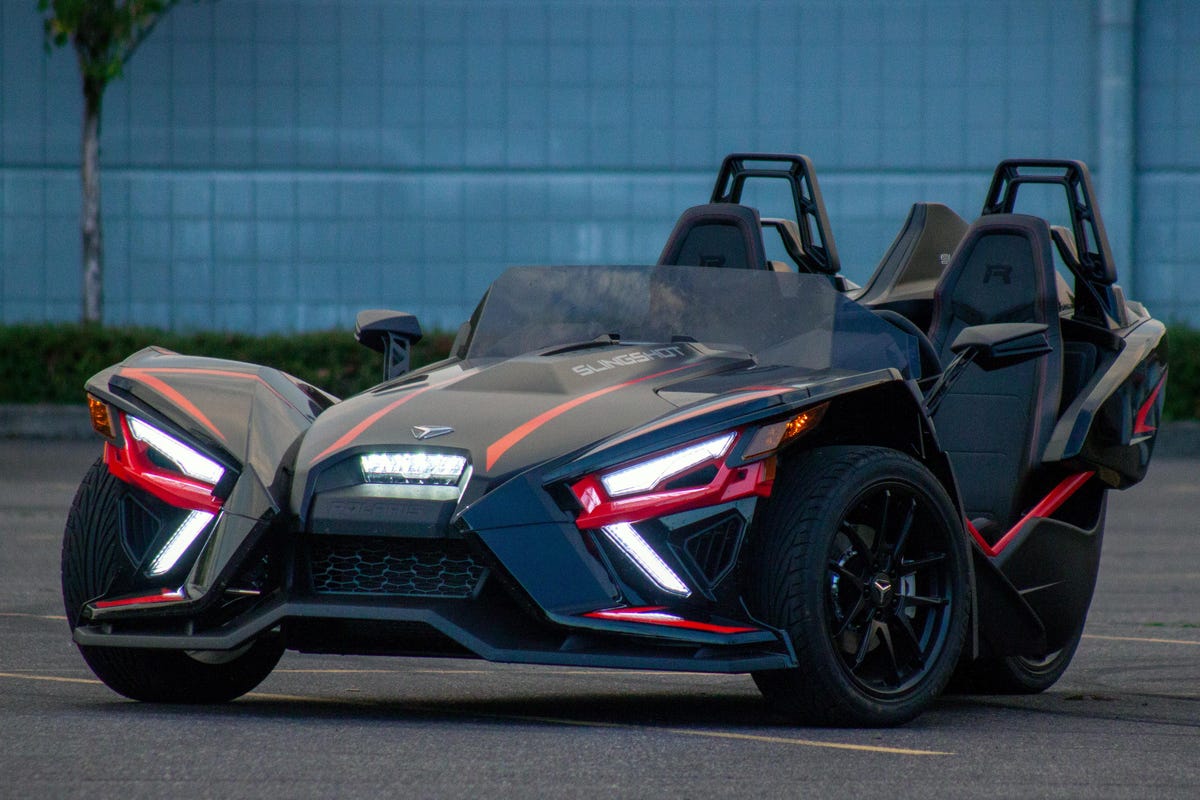 Also Read: Top 5 Fastest Sports Bike
These were amazing and unique vehicles, and we hope you got to know which is the best Three-wheeler. We will get more great information and news related to the automobile industry.