The Japanese automotive giant Mazda introduced a more aggressive and rugged hatchback. The all-new Mazda 3 hatchback CX-30 makes its entry in the Carbon edition. CX-30 was first introduced in 2020 as a subcompact crossover SUV. This car was introduced at the 2019 Geneva Motor Show. In 2019, it was launched in Japan, and in 2020, Mazda CX-30 made its debut in the UK and American automotive market.
Mazda is a Japanese automaker. It was founded in 1920 by Jujiro Matsuda. They have their headquarters in Japan and factories all across the world. Mazda is known for its comfortable and powerful vehicles. This Japanese automaker has produced many sports cars as well. In 1974, Mazda came into partnership with Ford motors. The American automaker Ford acquired 33.4% of the ownership of Mazda. Subsequently, Ford released Mazda shares and came down to the ownership of 2.1%. This partnership came to an end in 2015. However, the Japanese automaker sold 1.5 million vehicles globally in 2015. In the same year, it became the fifteenth largest automaker in production. Along with global products, Mazda recently released its all-new CX-30. Read more about this exciting car in this article.
Also Read: 2022 Mitsubishi Outlander Is Offering A Strong Value
What Power Does Mazda CX-30 Offer?
The all-new CX -30 comes with a natural 2.5-liter four-cylinder engine. This is the standard engine of the CX-30. The natural engine is capable of producing 186 horsepower at 6,000 rpm. The optional engine is the best part of this car. It comes with an option of a turbocharged 2.5-liter engine. This engine can produce 250 horsepower. These engines are mated with a six-speed automatic transmission.
Along with these specifications, CX-30 can accelerate from zero to sixty mph in 8.1 seconds with the standard engine. On the other hand, with the turbocharged engine, it can accelerate much quicker. Hence, it takes 5.8 seconds to accelerate from zero to sixty mph. Therefore, a turbocharged engine offers a lot better performance. So, let's talk about the price difference now.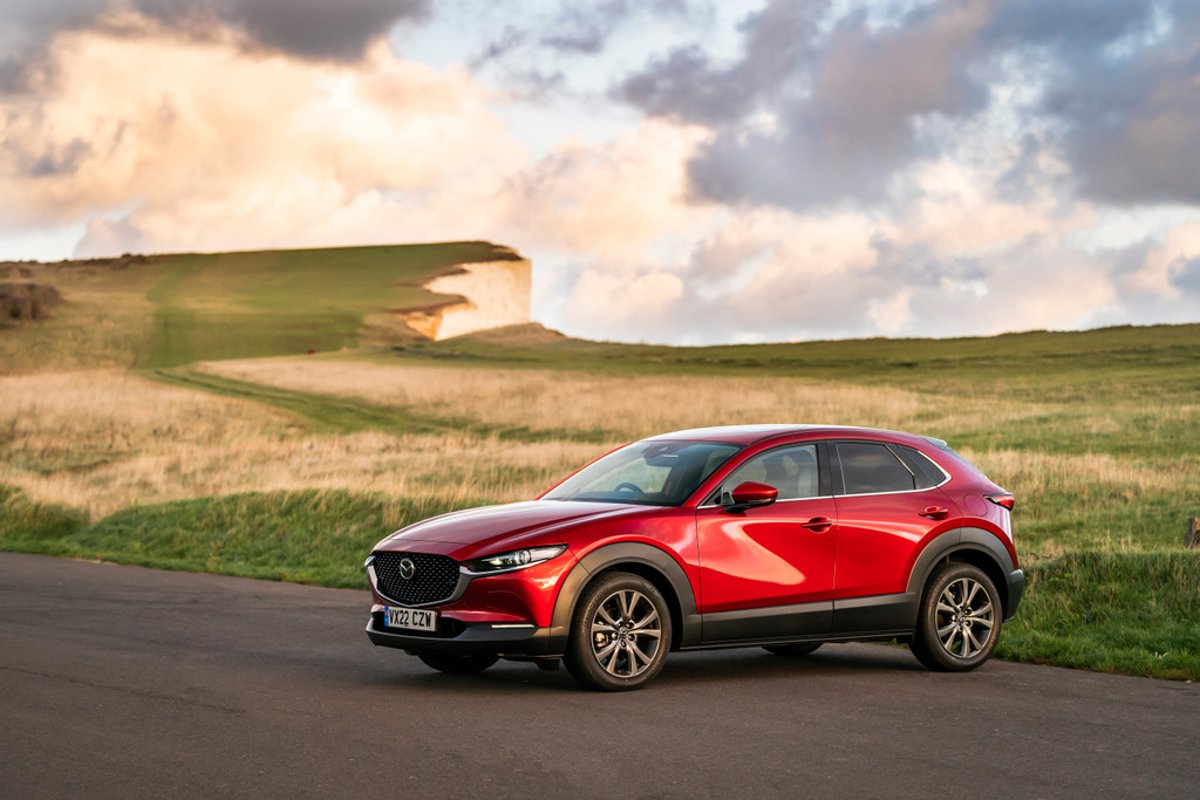 What All Variants Are Available And Their Price Range?
Mazda CX-30 is available in multiple variants. The Base trim of this new car starts from $23,725. This base variant offers all the standard features and specifications. They are jumping on to the next trim, which is the Select. This variant offers better features than the base and comes for $26,125. The variants are preferred, Carbon edition, Turbo, Premium, Turbo Premium, and Turbo Premium Plus. Therefore, the top variant comes with a price tag of $35,925.
Features And Safety Provided In The CX-30
The new CX-30 is loaded with features. Furthermore, Mazda has offered premium quality interiors and comfortable cabins. The dashboard is mounted with an 8.8-inch infotainment screen. Also, the car can connect wirelessly with Android Auto and Apple CarPlay. On the other hand, This system will connect to a standard 8-speaker and an optional 12-speaker setup. Along with the technological features, CX-30 also gives the feel of premium interiors with contrasting seats. Additionally, for Safety, it gets adaptive cruise control, lane-keeping assist, lane-departure warning, and an automated emergency braking system.
Also Read: China's BYD Auto To Enter Japanese Market With 3 EV Models!
Mazda CX-30 is a good value car with all the necessary features and powerful engine options. Therefore, Mazda has given some good upgrades to this new model.