Chinese automaker BYD will be entering the Japanese automotive market. In an event on Thursday, BYD announced that they would introduce three EV models in Japan. These three EVs will be launched in the Japanese market for sale in 2023. They hope to make this a big move as Japan is very slow in accepting electric vehicles. BYD Auto is establishing a new company in Japan for its EVs.
A brand conference was held in Tokyo at which the Chinese automaker announced its plans to enter the Japanese market. BYD wants to create a global market for their electric car; therefore, they are expanding worldwide and creating their presence. In this article, we will discuss more the BYD motors and their announcement.
Also Read: Geely Radar RD6 Is Finally Launched in China!
More About BYD Auto
BYD is a Chinese automaker that was founded in 2003. BYD means "Build Your Dreams." It makes buses, trucks, cars, and electric vehicles. BYD has the record for the highest EV sales in 2022. They are the largest manufacturer of electric vehicles. That's shocking, right? We thought Tesla was the king, but this Chinese firm is way ahead of Tesla. BYD has also focussed on buses and trucks, which has given them a boost.
This Chinese automotive giant captured the market quickly and became one of the largest automotive giants. Within ten years of its operation, BYD had the best sales record. The Chinese automotive giant has already started selling its electric vehicles worldwide. And now, they are looking at Japan as their next automotive market.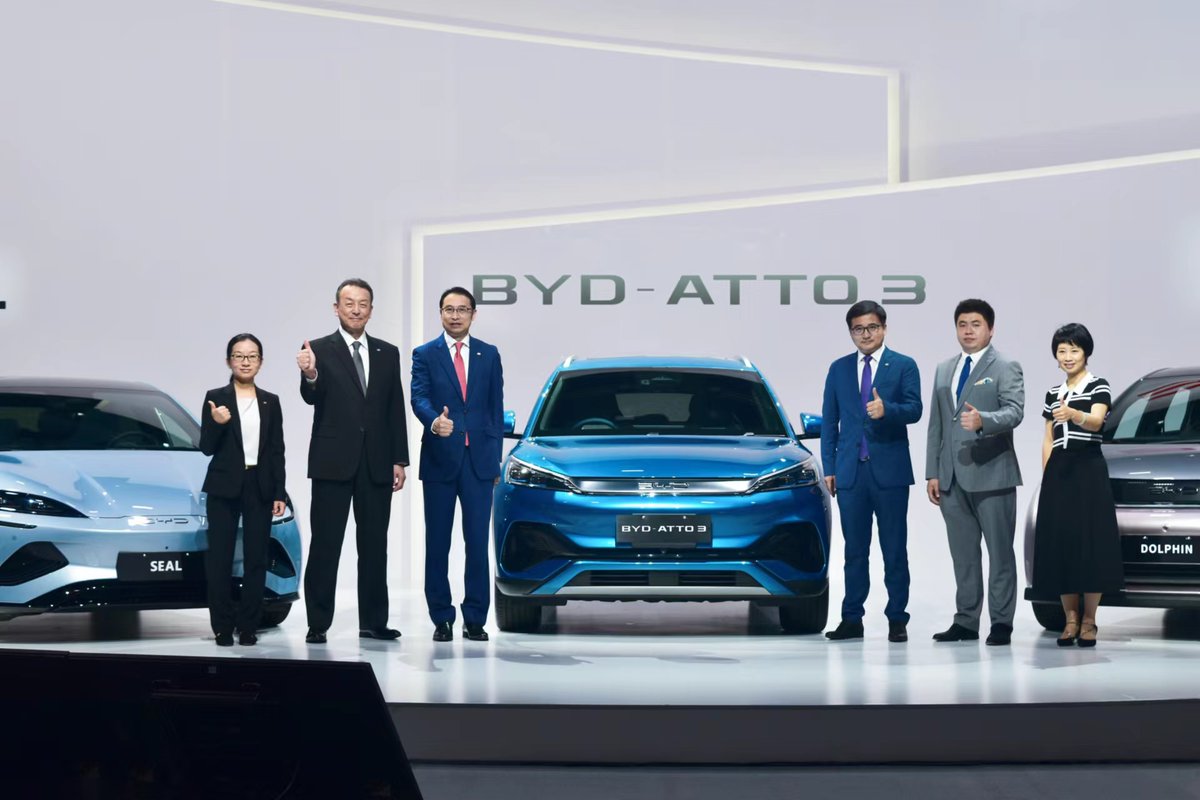 BYD To Enter The Japanese Market
BYD will be introducing three electric passenger cars in Japan. These three cars will be the hatchback "Dolphin," the mid-size sport utility vehicle "Atto 3", and the sedan "Seal." Two more cars will be introduced to this lineup in the later months of 2023. This Chinese automaker has decided to step into multiple automotive markets in recent times to create a global impact. According to the reports, Warren Buffet is an investor in BYD auto. BYD also deals in the production of batteries. They have already set up their networks in New Zealand, Singapore, Brazil, Norway, Colombia, and Costa Rica.
We look forward to this expansion as it will bring many innovations and automotive news.
Also Read: Is VinFast Planning To Steal Tesla Customers?
This was all from the event; we will provide you with more information on this topic as soon as the company announces it. For more such information and related articles, visit DaxStreet.