The most important part of a car is its engine. It is like the heart of the car. We can all agree with this statement. But do you know what is as important as the engine? Let us tell you. It's the tires. The base of the vehicle is its tires. These rotational objects let the car move, and above all, it provides stability and safety to the car. Earlier, we discussed which tires are the best. But today, we will discuss why tires in EVs matter?
Well, in the world of electric vehicles, we focus more on the batteries' specifications and the range. We often forget about the tires. The increasing technology is leading to more and more speed, acceleration, and range. We always mention the horsepower and torque of the engine, but do you know these are measured by the rotational and acceleration force generated by the tires. Though, we have also seen a rise in the technology of tires. Companies like MRF, Michelin, and Continental GT are working towards upgrading tire technology. That is why today we will discuss the importance of choosing a tire for an electric vehicle.
Also Read: Ford's Robotic EV Charging System For Specially-Abled Drivers
Does a tire affect the performance?
The answer is yes. After the engine, tires are the second most important factor affecting a car's performance. The performance can be better if you use a good brand tire with some cool technology. These days tires are available for all-season purposes. Especially the users living in a country where they experience all kinds of climates, it is necessary to select the best tire for all terrains. A worn tire or a tire with less gas can decrease efficiency, and it will definitely decrease speed and acceleration. In the case of EVs, tires can also affect the range of the cars. According to reports, a 10% to 20% change can be seen with less efficient tires.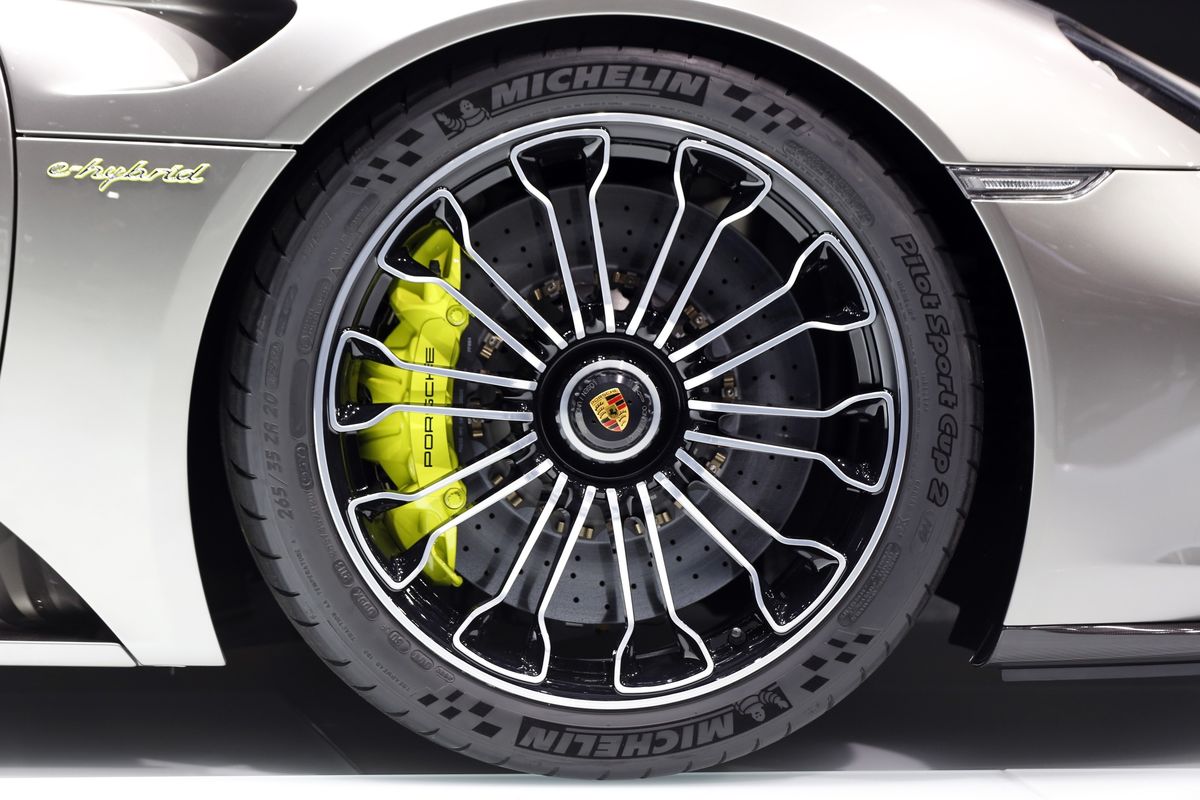 The problem of tire noise in EVs
This issue has been seen in many EVs. Suppose we tell you that this happens in almost all cars. Also, this thing happens in the ICE cars as well. This is not actually an issue. A tire makes some noise because of the volume of air in the closed tire. As the EVs are silent cars, most EVs don't produce any sound, the tire noise gets attention in this case. Also, the friction between the tire and the road creates some noise. These noises are produced because of the heavier body and electric motors mounted on those tires.
Also Read: Lesser Car Warranty Scam Calls Assured!
In conclusion, we would like to say that a car's performance, especially an EV, depends on two major factors. First the engine or the motor. Second, the tires for sure. Tires can affect a negative balance in the car. If everything is aligned, it is the perfect tire for the EV.