After all the unclear, blurred information about the new Chrysler, this American automaker will officially launch its electric vehicle. The new EV by Chrysler will be the 2025 Chrysler Airflow. This electric vehicle is expected to be launched in the later months of 2024. Chrysler launched the production model, which is very practical and close to reality. It will be a compact crossover SUV. Airflow will be based on the new platform of Stellantis.
Stellantis is the parent company of Chrysler. It is a multinational automotive company that accumulates sixteen brands. Chrysler is one such brand under Stellantis. The American automotive brand Chrysler was founded in 1925 by Walter P. Chrysler. In 2014, this automotive company was acquired by Stellantis. Other companies under Stellantis are Ram, Alfa Romeo, Jeep, Dodge, Citroen, etc. Chrysler introduced the Airflow in 1934, and the same production ceased in 1937. This was the first full-size production car to get streamlined for building a sleek automobile. After a huge gap, Airflow will return to the market with an electric version. In 2024 or maybe later in 2025, Chrysler will launch the new Airflow. Read more about the upcoming electric Chrysler Airflow in this article.
Also Read: Stellantis Is Planning A Huge Investment In Engine Plants
What Can We Expect From The Chrysler Airflow?
Currently, this American brand has launched a concept car for the Airflow. This concept car has a dual-motor setup with electric motors on the front and rear axles. Although, it is believed that the production model will also get the same electric motors. Both the motors are expected to produce around 400 horsepower. The production model can get a single-motor setup with a rear-wheel drive. Therefore, this variant could be the standard, and a dual-motor setup with all-wheel drive can be launched as a high-end trim. Airflow will get a 118-kWh battery pack. It will provide a range of 400 miles on a single charge. However, it is not official, but we expect these figures to be true for the production model as well.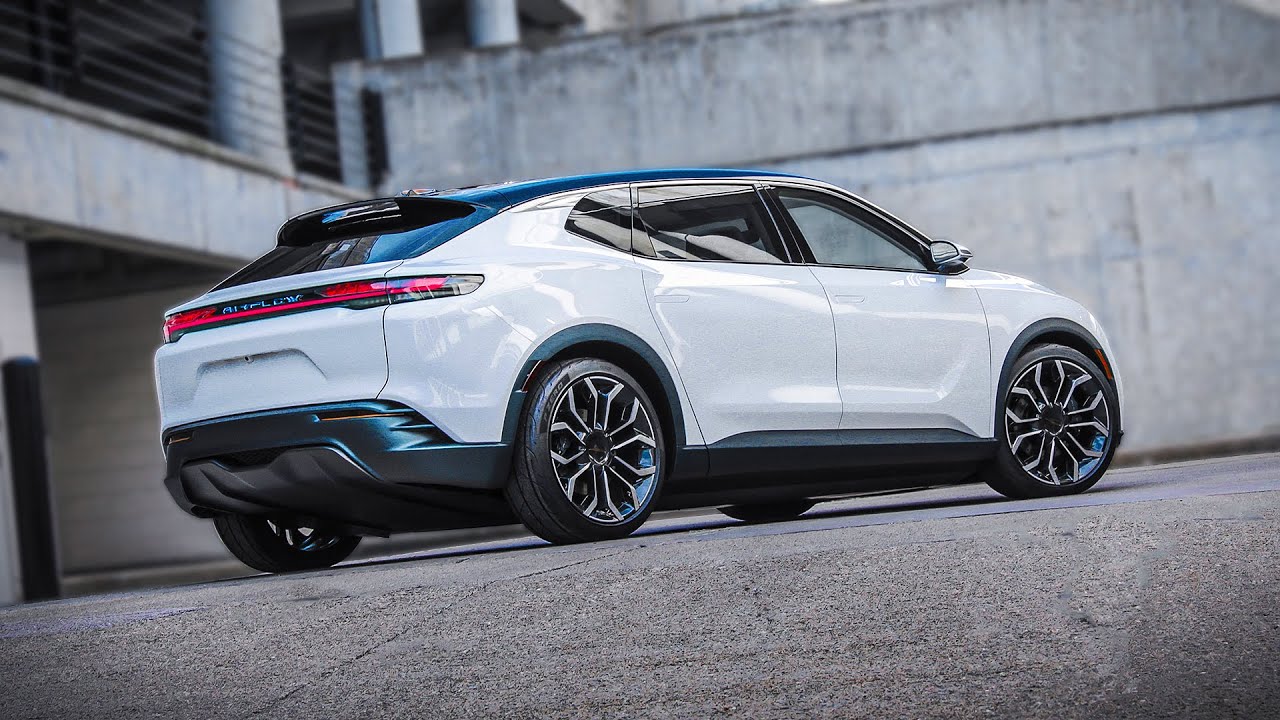 Interior And Features Of The Airflow
The Airflow will be based on the new platform of Stellantis. It is called STLA Medium. Airflow will get four seats in the cabin. While the cabin will be spacious, and it will have a lot of natural light because of the glass roof. The interior of Airflow will be futuristic, and the elements will be modern. It will get a huge touchscreen infotainment system with a digital cluster. Also, it will have rear seat entertainment displays. Additionally, for safety, Airflow will get adaptive cruise control, lane-keeping assist, lane-departure warning, and an automated emergency brake system. However, these details are related to the concept version of Airflow, but it is expected that the production model will also get almost the same specifications and features.
Also Read: GM Aims To Double The Number Of Roads For Super Cruise
This was all about the upcoming 2025 Chrysler Airflow electric SUV. We will update you on all the official details, price, and launch date once it is revealed by the officials.