Were you planning to purchase a Cybertruck? Oh yes, you were planning, but delays in the launch of the pickup truck changed your mind, and now you will go for other electric trucks available in the market. But if you are still waiting for the Cybertruck to launch, we must inform you that it will cost you heavier on the pockets. Tesla Cybertruck will now be more expensive than the early price tag. Elon Musk announced this while saying that a lot has changed since 2019. We believe his statement meant that since 2019, they had seen a shortage in electric components and supply chain issues. These factors have affected Cybertruck pricing.
Earlier, Tesla planned to launch its electric pickup truck for $39,900 for the base variant. This price has surged, and Tesla has said the price would differ. Factors like inflation, shortages, supply problems, and more have affected the launch and price of Tesla's first electric pickup truck. Read more about this news in the given article.
Also, Read Tesla's Cybertruck Delivery Date Revealed!
Why Is Tesla Rising The Price For Cybertruck?
In a recent shareholders' meeting, Tesla announced a few things that Tesla is focusing on. The most controversial announcement was the price hike for Cybertruck. Elon Musk addressed everyone by saying he hates giving a little bit of bad news. He announced the price hike and described the Cybertruck as a damn fine machine and one hell of a product. Creating hype is all we see in these recent times. Where is the Cybertruck? This is the real question.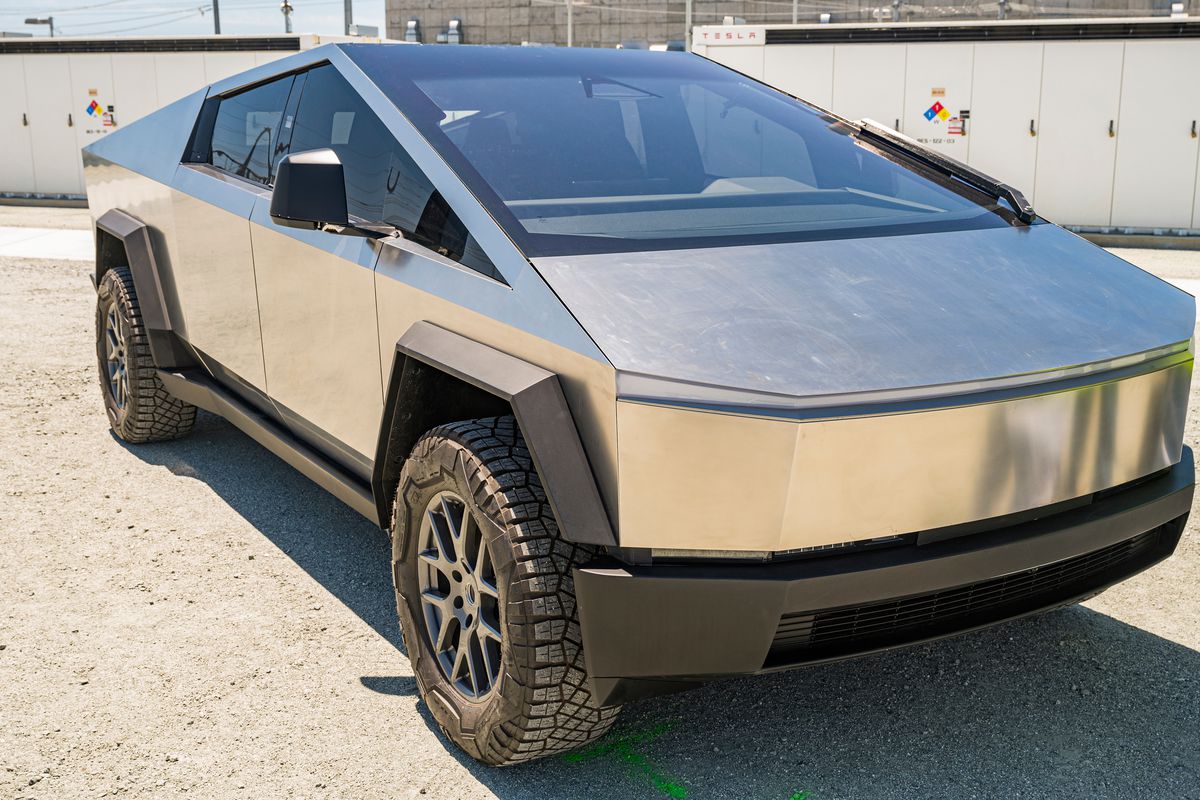 Musk added that it would be in mass production by mid-2022 and released in 2023. This production was said to start in late 2021. Since then, it had been delayed over and over. The major reasons behind the delay in production and price hike are supply chain issues and the shortage of electric components. Musk even said that there are a lot more issues with Cybertruck. One of these issues is the impractical body design, creating a delay.
Details About The Cybertruck
Since 2019, Tesla has not revealed much official information about the electric pickup truck. Tesla announced that they would be making three variants of this truck. The first variant of the Cybertruck will get a single motor rear-wheel drive setup with a range of 250 miles. It will come with a price tag of $39,900. The Dual motor all-wheel drive setup will be offered in the second variant, which will come at $49,900. And the third variant will be available at $69,900, which will get three motors and a range of 500 miles. This information was released in 2019, and we are not sure that Tesla will still follow the same specifications.
Also, Read Ford Lightning Vs. Tesla's Cybertruck: Tesla has an edge
With the raised prices and delayed launch, Tesla will lose out on many customers for Cybertruck. We hope the electric pickup truck is launched soon and we get to review it.