A modern-day vehicle with vintage looks, we describe this new launch with these words.
Once in a lifetime, you should experience a vintage or a classic car. Not because of the power or any feature, but for the beauty of it. We want to say that if you get a chance to own a classic car, you should. Now, Ford gives you a chance to have your favorite car, Bronco, in classic fashion. The American automotive company is launching a special 60s Heritage edition and Heritage Limited edition Bronco. The design of the Ford Bronco Heritage Edition will resemble the bodywork of the 1966 Bronco. Ford released Bronco for the first time in 1966. It will release these Heritage editions on Bronco and Bronco sport.
We can expect the launch of these special vehicles anytime in late 2022. The special touches to give a vintage look includes white-colored wheels and roof, fender graphics, and body styling. The old and new Bronco will add a cool vehicle to your garage. Read the full article to learn more about the Bronco Heritage edition.
Also Read: Ford Bronco Raptor And Ram 1500 TRX: Comparison
How Does The Ford Bronco Heritage Edition Look?
The American automaker has tried to give the new Bronco a look like the classic 60s Bronco. The Heritage edition gets the body layout of four and two doors. Body color includes dual-tone shades featuring blue and white and a red and white color scheme. White will take over the rooftop and the wheels. Ford has given a white stripe on the sides to give a more classic touch. Although, the heritage edition will be available only in blue color. Later on, Ford will launch a yellow-colored Bronco Heritage as well.
If you want a limited edition car, you can go for the Bronco with black-colored wheels. It will be available qs the limited edition model. This limited edition model will be more expensive than the Heritage editions and get a squared fender, badging of the 1960s, and leather-trimmed plaid seats.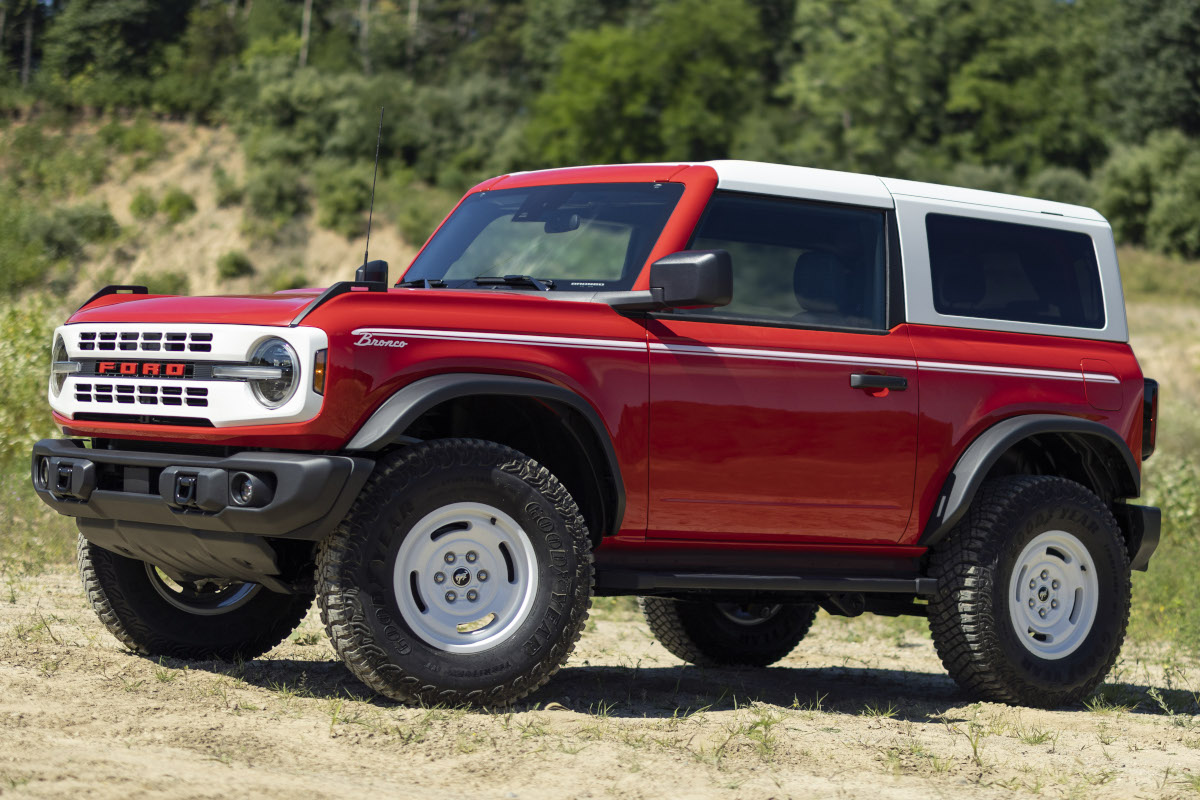 What Is Special About The Interiors?
If we take a step back in the design language, we expect a lot of contrasting shades. We have even seen interiors with more than two shades. Though, Bronco Heritage edition models will get special plaid cloth seats. These seats will get a shade of brown to give the throwback feel. The dashboard will get treatment of white color as the exterior elements of this car.
Moreover, Bronco will get a huge touchscreen infotainment system with a digital cluster for the modern features. We are not yet sure about the wireless connectivity via Android Auto and Apple CarPlay. Therefore, Ford has not yet revealed many details about the features.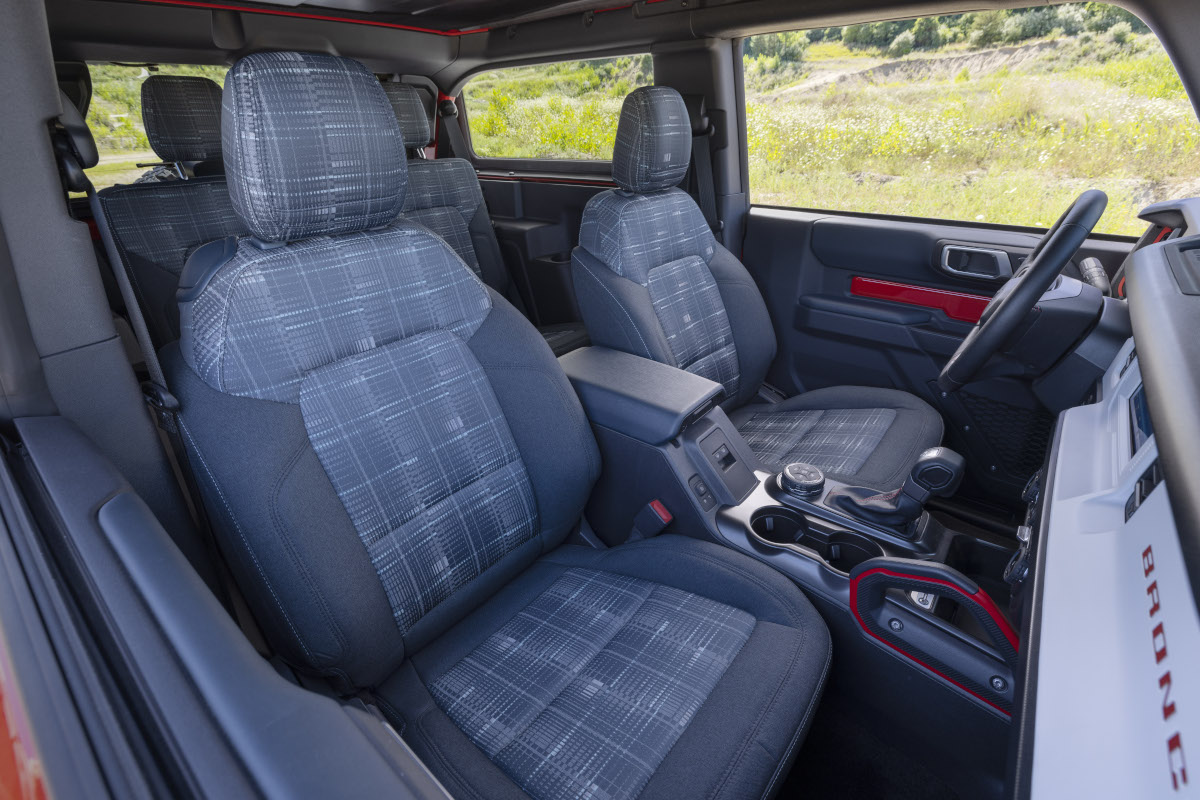 Expected Pricing And Variants Of The Heritage Editions
Ford will redesign the Bronco and Bronco Sports to give a vintage look. It will carry the badging of Heritage and Heritage Limited Edition. The Limited edition models will be dedicated to the 1966 Bronco.
The Bronco Heritage will get a price tag of $45,900. On the other hand, the Bronco Sports Heritage edition will come for $34,245. Moreover, the Limited Edition Heritage Bronco will be available with a more expensive price tag. It will come at $68,490.
Also Read: Ford F-150 Lightning Is Planning To Make A Hole In Your Pocket
This was all about the classic-looking Ford Bronco Heritage Edition. We will update you with more details about this upcoming car as soon as Ford discloses it. Until then, keep reading related articles on DaxStreet.