Tesla's new rival Rimac Nevera is getting all the attention these days. In contrast, Tesla claimed that their Roadster is the quickest car on the road. Rimac came up with a surprise package as Nevera. Where Tesla said that Roadster could accelerate from 0 to 60mph in just 1.9 seconds, Rimac Nevera is clicking the same acceleration in just 1.85 seconds. Recently, Rimac started hypercar production, and it is said that Nevera will be launched by the end of 2022 or early next year. This latest competitor of Tesla is all set to be the quickest production car.
Rimac will be producing 150 units in the first production round. Nevera was under development, and it was tested for over five years; now, finally, it's in production.
Also Read: Tesla Sales Boosts In EV!
What's Up With The Latest Competitor Of Tesla?
Rimac is a Croatian automotive company. It was founded in 2009 by Mate Rimac. They deal in electric cars. With Nevera, Rimac will make its debut in the global automotive market. In the early days, Rimac even introduced a few concept cars at the motor shows. One of them was Rimac Concept One. Another concept car – Nevera, is now out for production, and it will be the first car by Rimac.
Everything You Need To Know About Nevera!
Rimac Nevera was first introduced as a concept car at the 2018 Geneva motor show. Rimac claims that Nevera will be the quickest and the fastest electric car. The top speed of this electric car is 256 mph (412 kmph), and it can accelerate from 0 to 60mph in just 1.85 seconds. These specifications make this car a beast. With the fastest acceleration and the top speed, it will also have a range of 647 km. This range will be provided on the NEDC cycle.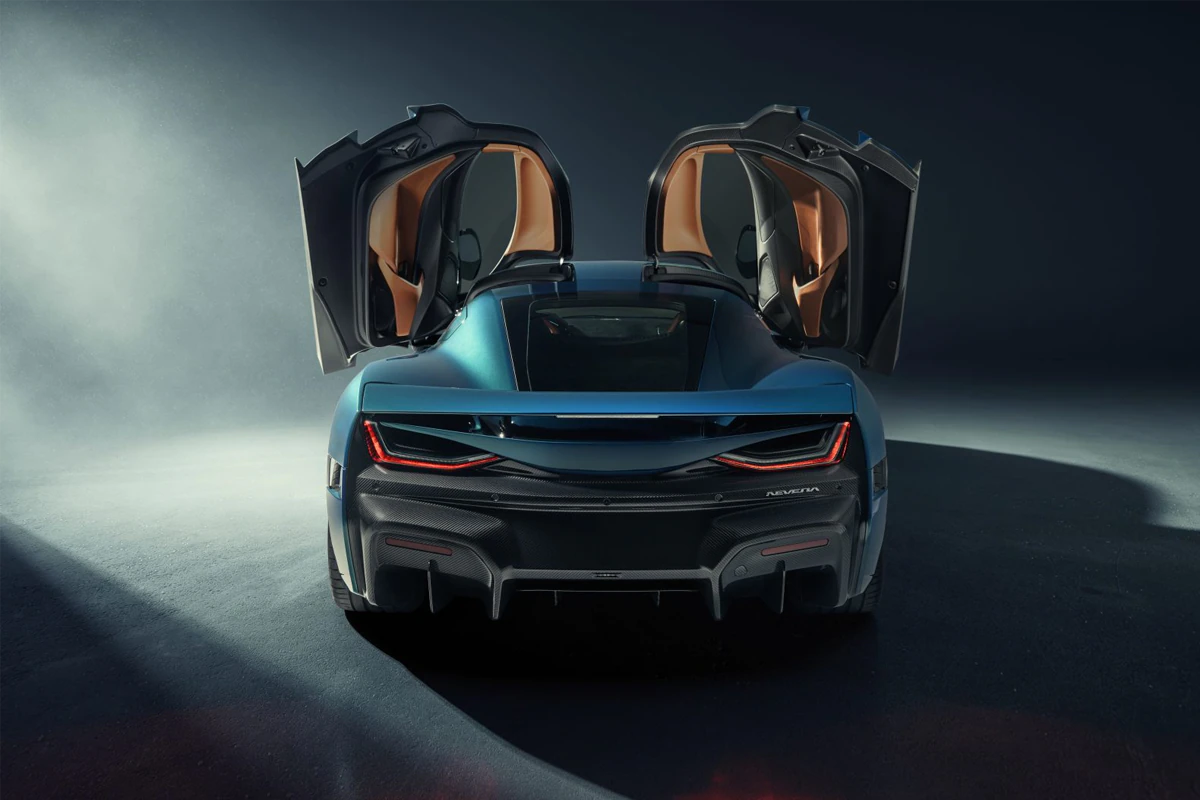 Nevera will be the toughest competition for Tesla's Roadster. But, the fun doesn't end here. The most exciting or you can say the most electrifying thing about this car is its price tag. This insane specs-driven car will come with a price of $2.4 million. Wow, that is a huge amount to ask. On the other hand, Tesla Roadster is on the market for $200,000. That extra zero at the end of the price of Nevera is why this Croatian automotive company is focused on producing just 150 units.
The Nevera motors will come with a 120-kWh battery. This huge battery will be able to generate 1914 horsepower and 1741 lb-ft of torque. These specifications are just crazy. This car will be the most promising electric car.
Tesla Roadster vs. Rimac Nevera
This comparison started when Rimac claimed that Nevera is the car with the quickest acceleration. Earlier, Tesla said that their Roadster is the quickest car. While we are on the same page of comparison, let's talk about the differences in specifications. Nevera has a 1914 horsepower producing engine, while Tesla's Roadster can generate 1360 horsepower. With the total torque output of 1740 lb-ft, Rimac Nevera is ahead in this comparison as Roadster can generate just 885 lb-ft. However, this is also a huge number.
Also Read: Everything You Need To Know About The 2025 Dodge eMuscle: The 'muscled' EV!
With this comparison, we believe you got the answer that Rimac Nevera is better, but the major price difference makes it all even.