The United States Postal Service will make 50% of its truck electric. Earlier, the U.S. Postal Service announced that they would be bringing in electric trucks for 10% of their service trucks this year. It is announced that they want to go in for 50%. These postal vans will be a next-generation delivery vehicles. Seeing the trend and the need for the future, many big companies and services are switching to electric versions. Currently, U.S. postal services are using 1990s trucks to deliver mail. The Postal service announced that there would be 165,000 new delivery trucks. These new delivery vehicles will be joining the delivery fleet in the later months of 2023. Oshkosh Defense customize and sell these trucks. This article will discuss these new EV trucks used in the U.S. Postal Service.
Also Read: Toyota Unveils Hydrogen-Powered Trucks In Japan
Upgrade from 10% to 50% of EV trucks in the delivery fleet
The United States Postal services announced that they would upgrade their old truck into new ones; out of those, only 10% would be electric trucks. This decision was not much respected by the media. It was a terrible decision by USPS (United States Postal Service) as the fuel economy of their trucks was very low. Now, after a lot of thought processes, USPS is finally up with the increase to 50% of EV trucks. Earlier, USPS gave the reason for the shortage of funds. They didn't have enough money to purchase more electric trucks. Now, it is said that the postal service will purchase 50,000 trucks from Oshkosh. Out of these, 50% will be electric trucks. They will buy another 34,500 trucks as commercial vehicles.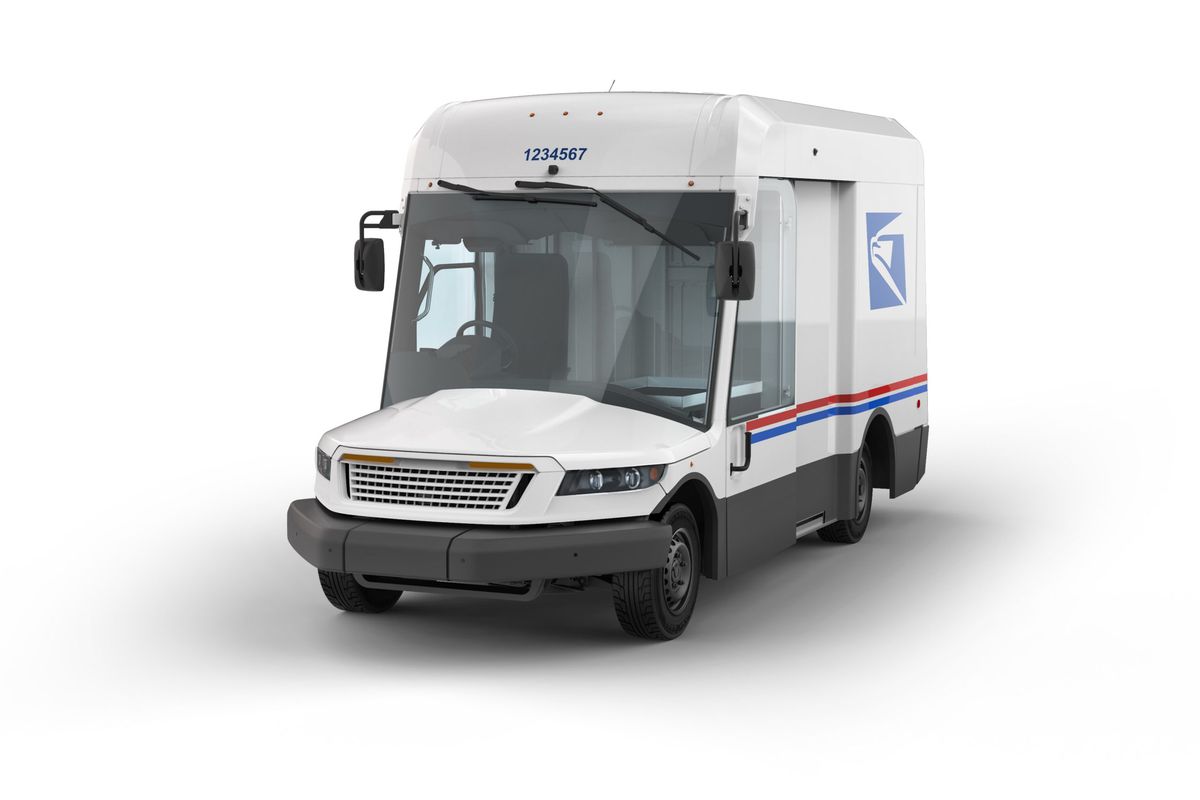 How did this change happen?
When USPS announced the 10% inclusion of EVs in their new delivery fleet, the district of Columbia and 16 states, and four top environmental groups sued the Postal service of the United States. They wanted the agency to buy more electric vehicles as their other trucks produced less fuel efficiency. These activists want 75 percent electric trucks in the new delivery fleet of the United States Postal Service. The major issue was the number of ICE trucks in the delivery lineup. The mileage of these trucks was just 8.6 miles per gallon. According to regulators, these trucks emit the same amount of carbon dioxide yearly as 4.3 million passenger vehicles.
Also Read: ANCAP New Rules: Is Australia Aiming For 'Flood Proof' Cars?
The Postal service wants to make its entire fleet electric by 2035. In that case, they will try to make a meeting with Joe Biden. Conversion of all the delivery trucks to EV is necessary as the old trucks harm the environment.