The German Automaker Porsche believes selling electric cars is more profitable. They are confident enough about producing more cars that run on electric motors rather than cars on internal combustion engines. Porsche recently launched Taycan EV. It became one of the best-selling cars of Porsche. According to the German Automaker, they will release their next EV soon. Porsche recently announced to its investor that it would produce more EVs than combustion engine vehicles. They can increase the price of electric vehicles and still will be able to sell more cars.
Porsche is a luxury sports car maker. The Volkswagen group owns it. Porsche was founded in 1931 by Ferdinand Porsche. They are famous for their luxury sports cars like Panamera, Cayman, and Cayenne. The most iconic Porsche has been the Porsche 911. Porsche recently released the Taycan and received a lot of attention because of its futuristic looks, powerful performance, and electric setup. Taycan is the first electric car of the German Automaker. Taycan has also been one of the highest-selling cars of Porsche.
The luxury sports car maker has sold more than 20,000 units of Taycan in the first year of its launch. This could be why Porsche thought making EVs rather than ICE vehicles was better. Please read the article for more details on Porsche's EV strategy and plans.
Also, Read 2023 Porsche Taycan: Updated version.
Why Is Porsche Planning To Make More EVs?
As mentioned above, we discussed that Porsche thinks it more profitable to make more numbers of EVs. According to the German Automaker, they will produce more EVs than any other brand. Volkswagen-owned company has huge plans for the electric future, and they are set to roll in their EVs in the coming years. We can't think of Porsche going all-electric as they are known for their ICE power. If Porsche decides to be the leader of the Electric Vehicle industry, then we think they can achieve it as well.
The reason is that Volkswagen Group backs up Porsche, and they have bigger plans for EVs. Volkswagen has decided to be the world leader in the electric vehicle market. To achieve this goal, they have even partnered with many companies to build more chargers and purchase required electric components for their vehicles.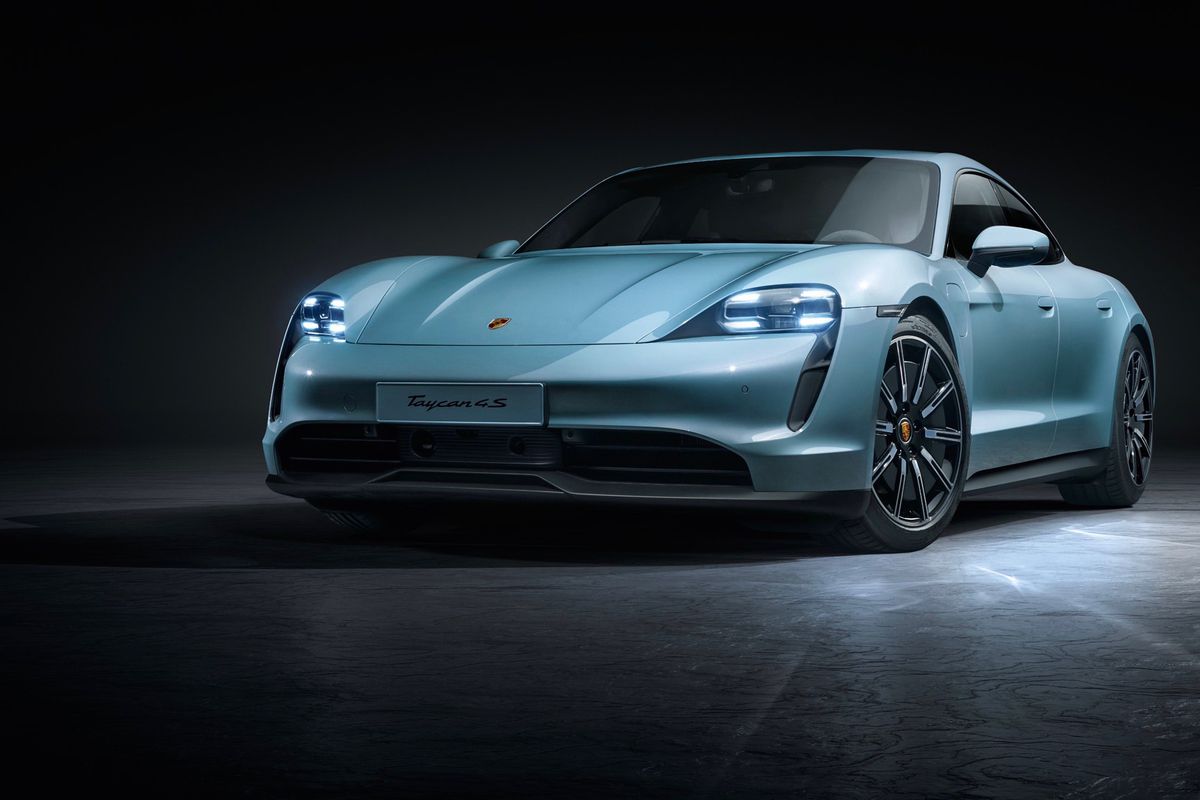 How Is Porsche EV Ahead Of Its Competitors?
Porsche competes with Ferrari and Aston Martin, and they have taken a sweet spot in this competition. Porsche launched its EV in 2020, while Aston Martin is far behind. In this luxury segment, Porsche is building a good market for EVs. They are enjoying the great success of the Taycan. Oliver Blume, CEO of Porsche, says they are targeting the market of electric vehicles to expand their higher-margin segments. There is more potential in raising EV prices as there is more leverage and margins.
Also Read: Volkswagen And Porsche Will Have The Same CEO
These are the few reasons why Porsche is trying to make more EVs. They want to create a huge impact in their segment of cars. While Porsche is leaning toward an electrified future, its parent company, Volkswagen, is also going in the same direction.