The German automotive supplier Schaeffler will purchase Sweden's Ewellix. This deal will cost Schaeffler about 594 million dollars. Schaeffler will buy out Ewellix from an investment company Triton. On Sunday, the German automotive supplier announced that this investment would be part of its expansion plan. Ewellix is currently operating with 1,200 employees. It is also a component-making company. Schaeffler is reaching out to many industries and expanding in several areas.
Read this article to know more about Schaeffler, Ewellix, and their merger.
Also Read: US Is All Set To Make 50% Of Its Postal Services' Truck Electric
What Does Schaeffler Do?
Schaeffler Technologies is a German automotive supplier. They manufacture rolling bearings for automotive and industrial purposes. Also, they deal in components for engines and transmissions. This German company was founded in 1946 by Wilhelm Schaeffler and Georg Schaeffler. They have been dealing with bearings and creating solutions for the motion. Schaeffler also provides their bearings for aerospace activities. In 2008, the German automotive supplier acquired its rival Continental AG in a 12 billion euros deal. This deal was a big step for Schaeffler to expand its production and increase its lineup.
Continental AG is famous for its automotive supplies. They are well known for their tires and also the brake systems. Continental deals in brake systems, automotive components, safety components, tires, and other automotive supplies. It is also the World's fourth largest tire manufacturer. Also, Schaefller owns Continental AG.
Currently, Schaeffler owns 46% of Continental. Earlier, they acquired a 75.1% of stake in Continental. In 2011, the German automotive supplier reduced its stake to 60.3% after selling 1.8 billion euros worth of Continental's shares. Also, Schaeffler has an Indian subsidry. This Indian subsidiary was founded in 1962.
What Operations Does Ewellix Perform?
Eweliix is also a components-making company. They manufacture telescopic columns, linear systems, adjusting columns, and provide linear motion systems. Ewellix also deals in providing services to laboratories, life support systems, fitness devices, and dental devices. Ewelix has a major producer of agricultural and construction machinery as well. Ewellix employs more than 1,400 people and has an annual revenue of 250 million euros.
This company was founded in 1968, and they have operations all over the World. Their headquarters are in Gothenburg. Ewellix has multiple manufacturing units all over Europe, Asia, and North America. They also have sixteen sales offices across the World. Recently, The German automotive supplier Schaeffler took over Ewellix.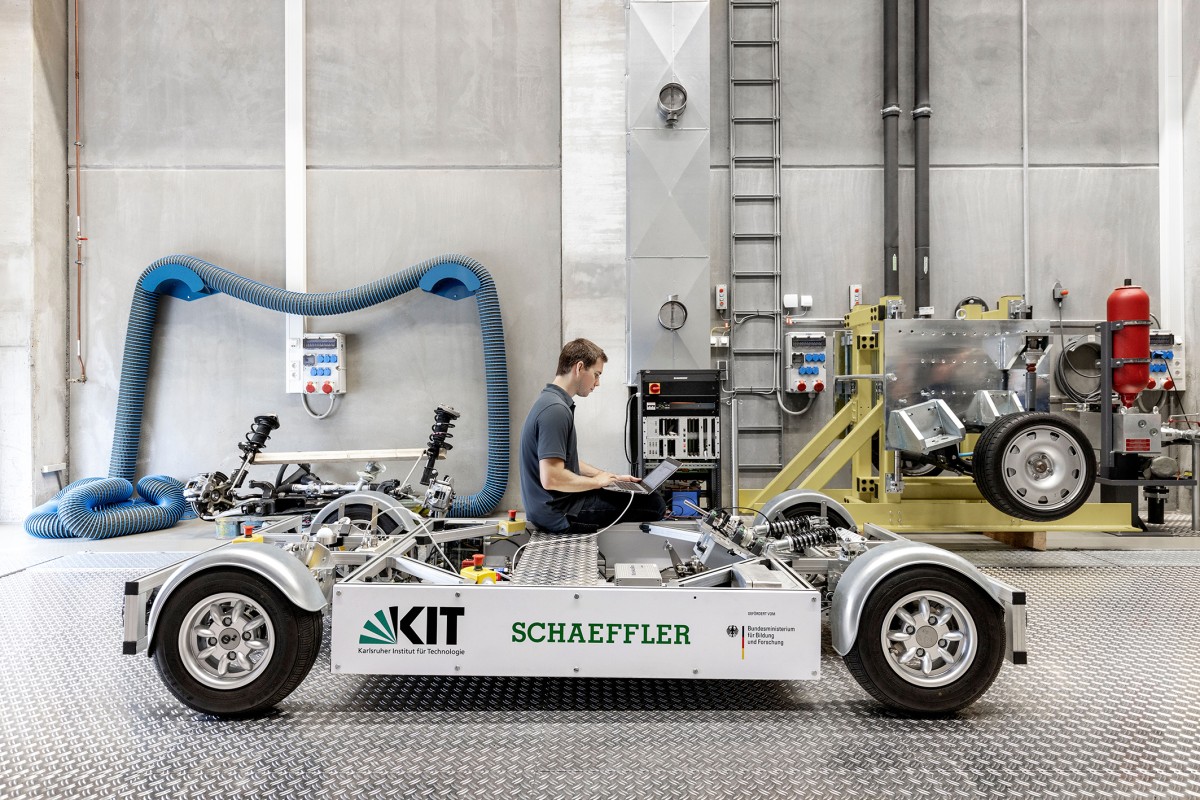 Also Read: Toyota Unveils Hydrogen-Powered Trucks In Japan
More About The Deal Between The Two Component Suppliers!
This deal is an investment deal of Schaeffler. This German automotive component supplier purchased Ewellix from Triton for 582 million euros. This deal is an expansion plan for Schaeffler. However, their main plan is to be the World's largest automotive supplier. To achieve its goal, Schaeffler is expanding their reach in multiple products as Ewellix is already manufacturing for various industries.