Day by day, we are experiencing innovations in the electric vehicle world. Today, we are looking at the all-new Rivian electric adventure van. This adventure van will be an electric off-road camping vehicle. Rivian has not revealed any official details about this vehicle, but surely, this camper will launch very soon. Till now, we haven't seen any company manufacturing a factory-made camper. Rivian will change this rule, and it will launch the electric camper. With the rise in demand for electric vehicles, Rivian saw an opportunity to invest in the most exciting vehicle, a camper. Nowadays, most millennials prefer going on long tours in their trucks or an aftermarket camper.
Rivian kept the needs of the youth in mind and came up with the idea of this adventure electric camper van. Rivian works with the motive of keeping the world adventurous forever. They are building vehicles for adventurous and comfortable rides with the same motive. Although no details are out yet, we will discuss a few features and specifications we know about this camper. Read the full article to know more about the exciting vehicle.
Also Read: Is Rivian Tesla's True Competitor?
Details About Rivian Electric Camper
Like a regular camper, we expect that this adventurous van will also come with a spacious cabin. The electric camper will have cool features like the Rivian's camp kitchen and foldable seats, which will convert into beds. We are looking forward to the full list of features available in this camper. This camper will also attend rooftop camp to spend the night. Although, we will share all the details of this upcoming camper as soon as Rivian discloses it.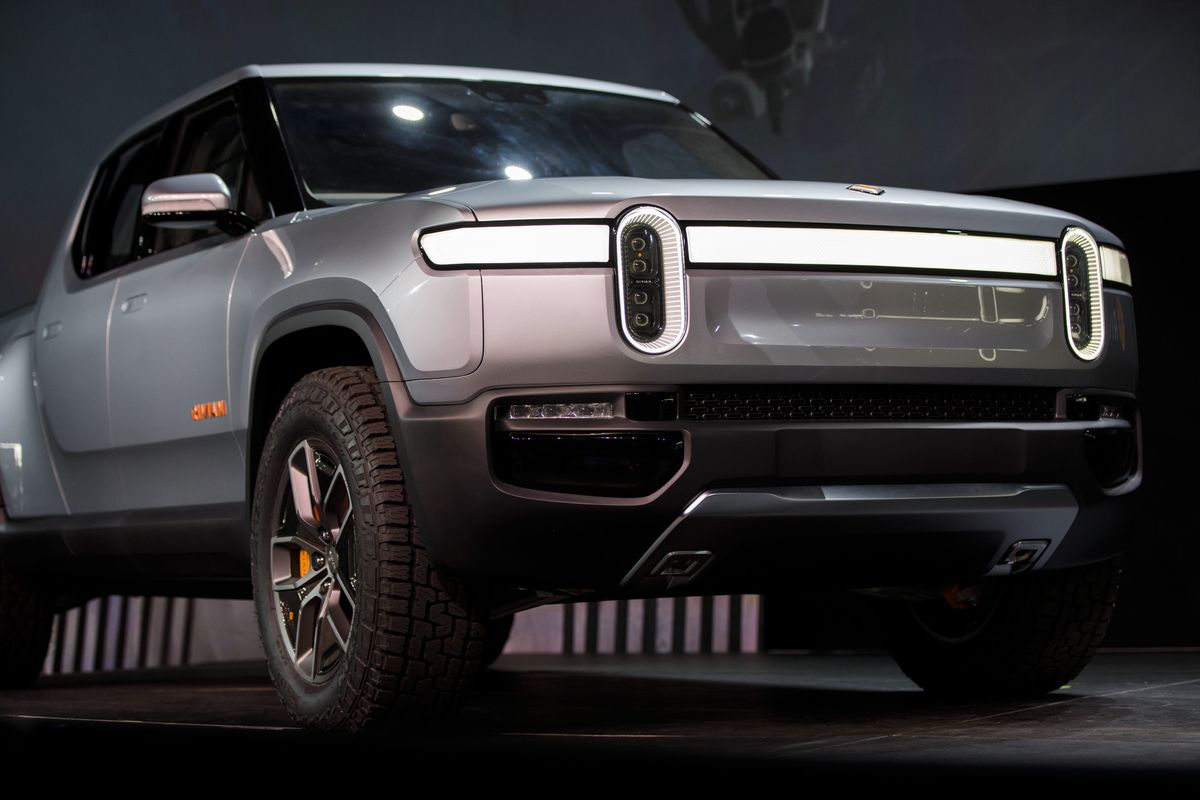 What Power Will The New Van Offer?
According to the sources, this camper van will be based on the Rivian R1T and Ford Econoline. Recently, Rivian built delivery trucks for Amazon Prime (click here to read the article ). We believe Rivian could have used the same platform to make this camper. However, this electric van is expected to be more compatible with off-road drives. The electric adventure camper should come in an optional dual and quad motor setup. These motors will have a power of 1,200 hp and a total torque output of 1,200 lb-ft. It should get multiple battery options along with these motors. It will have Rivian's 180-kWh Max battery pack. This battery pack should provide a good range, long enough for a good road trip.
Also Read: Rivian And Amazon Are Now Allies!
To conclude, we would say this will be a great addition to the electric lineup of Rivian. It will be a hot selling vehicle as no other factory-made camper is available in the market. This electric camper will have some really good performance with top-notch features. Rivian electric camper van is said to be released in 2025. However, we don't have many details about this vehicle right now. Although, we will provide you with all the official specifications and features once Rivian discloses it.