Flying cars were the most talked about technology of the 21st century. In the 2000s era, people guessed that there would be flying cars by 2020. Here we are in 2022, and we still don't have one. But, a ray of hope is here as Hyundai's subsidiary company, Supernal, revealed that they will launch their flying car in the market by 2028. Hyundai flying car will be called an eVTOL. This eVTOL is designed as a butterfly. It will get wings like doors. It is expected that Supernal will launch these flying cars by 2028.
There were many flying car prototypes throughout history, but none worked out. Many companies tried to give wings to their cars and never got successful. Companies like Uber and Airbus are already into the creation of flying cars. Now with the addition of Hyundai-based Supernal, we are sure that either company will bring this long waited product to the market. Read the article to know what all Hyundai-based Supernal offers in this flying car.
Also Read: Hyundai guarantees All New Ioniq 6 To Be Better Than Ioniq 5
What Is Supernal Offering In This Flying Car?
Hyundai displayed the prototype of eVTOL. This flying pod will have a unique body design. The doors will have a butterfly-like opening. The flying car will get five seats. The first seat will be in the middle for the driver, or in this case; you may say a pilot. There will be two rows of two seats in each row. The dash will have controls and a digital screen.
There will be a vertical screen behind the driver's seat for the rear passengers. The cabin of this car will be modernized with all the lighting and the futuristic design made from carbon fiber. Each seat will be equipped with storage units and USB charging ports. The roof of the eVTOL will have uniquely structured lights. These lights will adjust according to the flight of the vehicle. This eVTOL will be environmentally friendly, and it will be constructed with recyclable plastic and carbon fiber. Also, it will be an electric vehicle, as the name suggests, "eVTOL."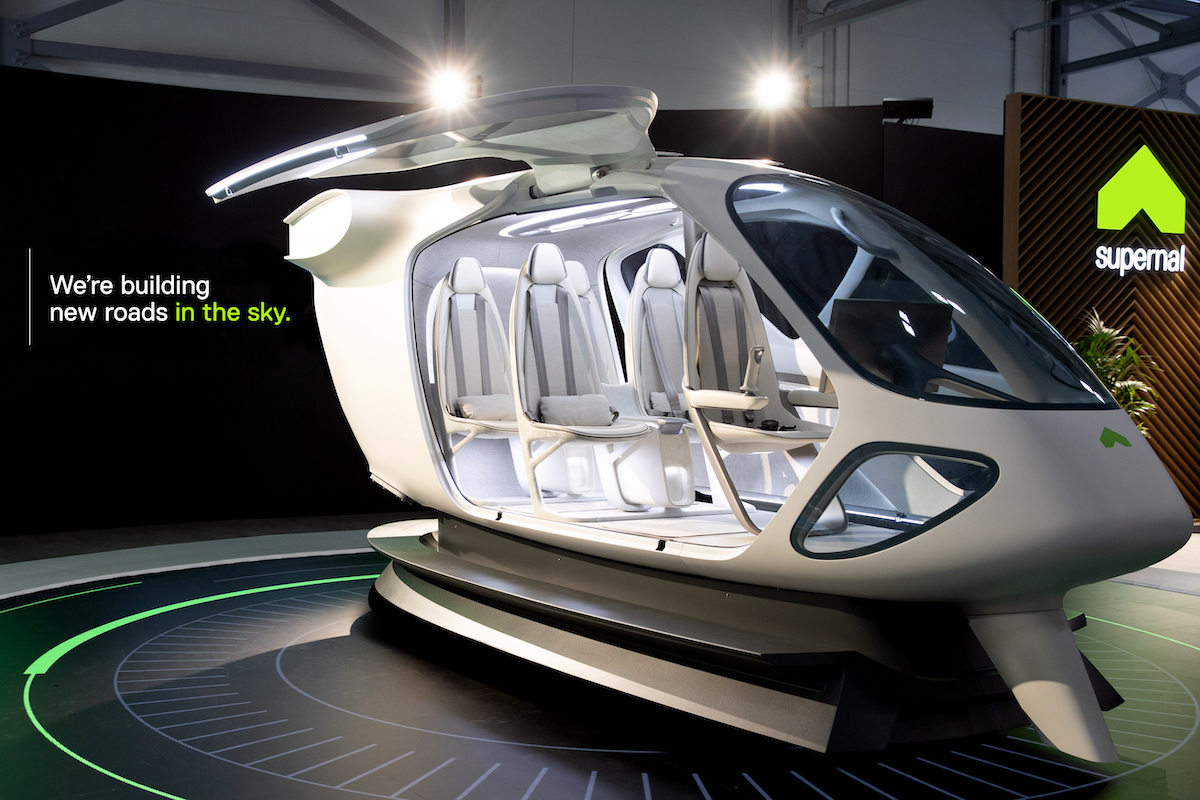 What's More In The Pocket Of Hyundai?
Hyundai is also under the production of a hydrogen-based air shuttle that will travel long distances. The launch of this shuttle is not yet decided, but we can expect it to be in the market for commercial use after 2030. This Hyundai hydrogen-based shuttle will have better efficiency and can go longer distances. Also, it will carry more passengers than the eVTOL.
Also Read: Hyundai Is Planning For An Affordable EV!
Flying Cars are due for a long time; we expect it to be real this time. May Hyundai, Uber, Airbus, or any other company make it happen this time. For now, What do you think of this flying pod by Hyundai? Do let us know in the comments.
Also, keep track of DaxStreet for more information about the automotive industry.